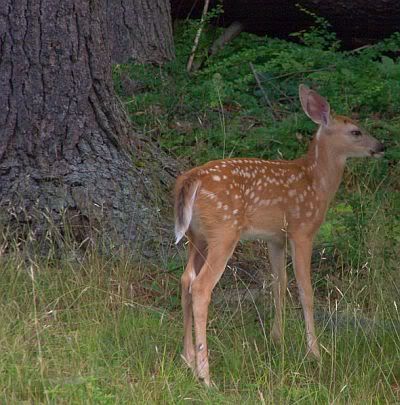 The fawn was here today..it is spending more and more time with the doe. Growth is noticeable, and confidence is apparent. I love watching it run.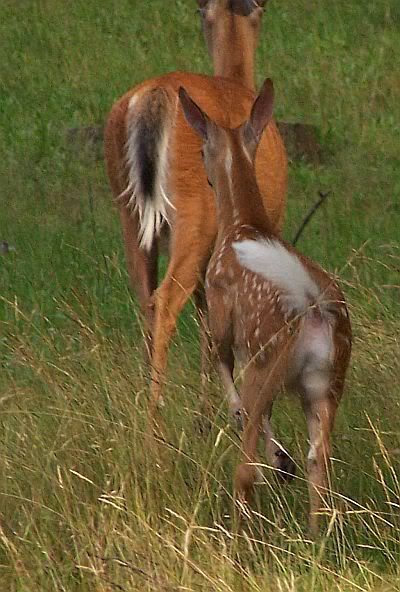 Sometimes, while the doe is grazing, the fawn will take to having running fits, and race all around.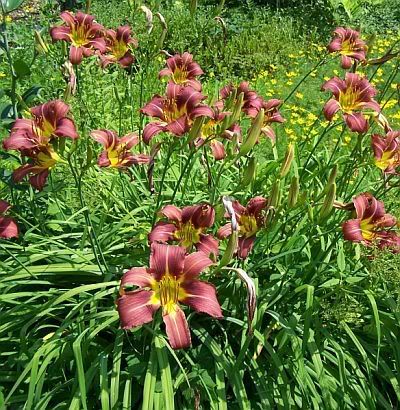 The hot weather is bringing the summer flowers into bloom. The elder flowers are full, and milkweed's pinkish brown blossoms, fill the surrounding area with an intense fragrance. Sweet clovers open along the roadside, along with the wild daylily.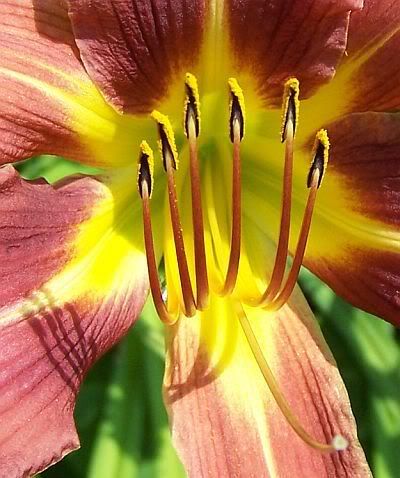 This is for Cathy. Cathy has cultivated some beautiful daylilies. You should go take a look!
And there has been knitting. I am almost finished with the Jaw Breaker Cardi. It needed one button. I've been playing around with making some buttons. I may settle on this one, shown on the swatch.