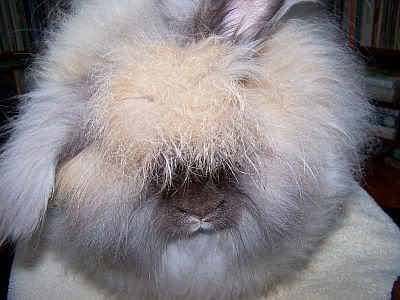 Aside from the Graduation/ Father's Day activities this past weekend (which were most enjoyable)... Lakota got a haircut.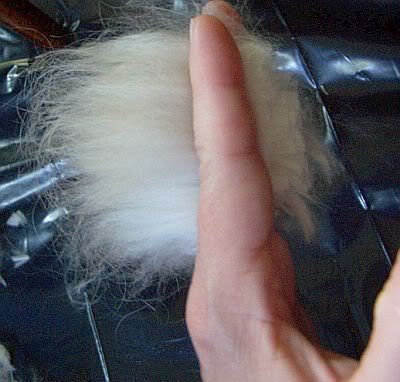 She is very easy to clip, very patient, but still very timid. I have tried my best to win her trust, but she is as tame as a wild rabbit. Occasionally, she will come to me, but only if I offer her favorite treat, and even that is subject to her mood.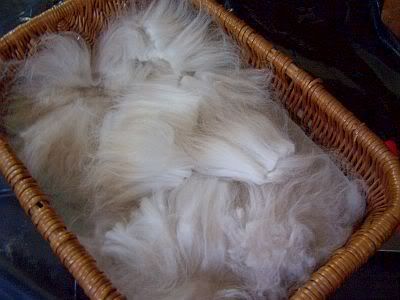 Despite her small size, she continues to be a good Wooler, with an average staple length of 3 inches, nothing fabulous mind you, but free of matt with a fair yield of prime fiber. I harvested 3.5 ounces of prime and 1.5 of grade 2.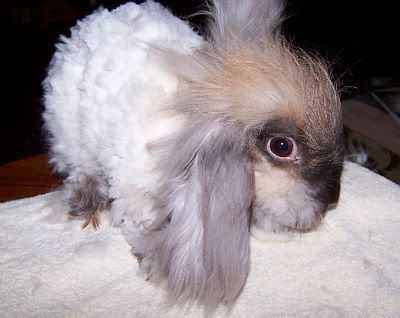 She also had her nails done ;-)