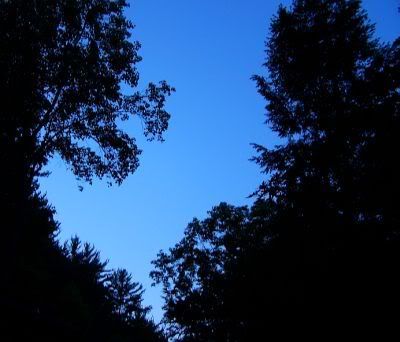 summer begins June 21, 2:06 P.M. EDT
These are the days of longest light...early sunrises, late sunsets...the days are full, and dusk seems to take it's time before turning to darkness.
At this time of year, the dusk is alive and full of activity. There are moths and mosquitoes, nighthawks and bats and oh, so many bugs. Tonight when I took my walk, the bats were my escort. They were too fast to photograph, swooping and fluttery, and circling and disappearing. I wanted to know what kind they were, but they are much to fast for me to identify.
If you are interested in reading more about the kind of bats they could be, here is a link that might be helpful.