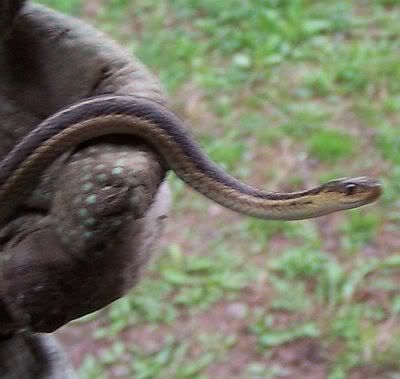 Eastern Ribbon snake (i think) found in the garden.
I didn't get my leisure walk in yesterday. I walked and walked in the garden. I have been spending as much time in the garden as I can. There is so much to be done in the way of repairing beds and transplanting. It is good to get these chores out of the way before the warmer weather arrives. The cool of the mornings (along with bird song) makes it my favorite time to accomplish what needs to be done....and there is much that needs doing.
My hands have been taking a beating, and I have not been knitting or spinning...much. However, I have been scouring some kid mohair that Judy gave me (long ago I fear). I spun up a small amount~ just to see how it was (who could resist?)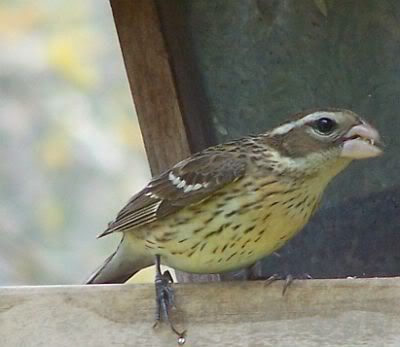 The females (Pheucticus ludovicianus) have arrived.They make a handsome couple now, but rarely feed at the feeder together. The female hummers have not been spotted yet.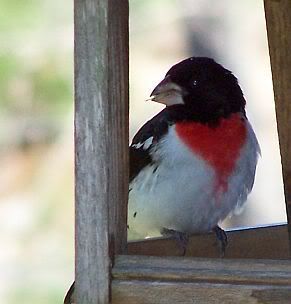 The male (Rose breasted Grosbeak) wears his rose bib, which is getting brighter each day. I am reminded of something an old friend once remarked..."in the animal kingdom, it is always the males which wear the flamboyant colors to attract the females. The human species got it backwards...the females wear the makeup and the color to attract the males." hummmmm.....