Shhhhh...we are about to enter the nursery....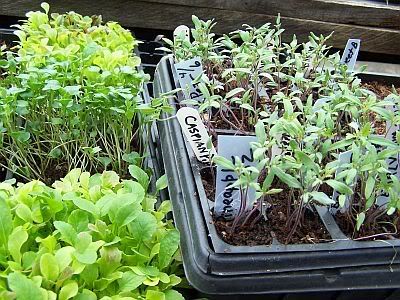 These little babies were planted way back in March. They are now ready to stretch their legs and move to individual pots, where they will grow for another month or so. I can tell they are ready because they have grown their secondary leaves. See? Have a closer look...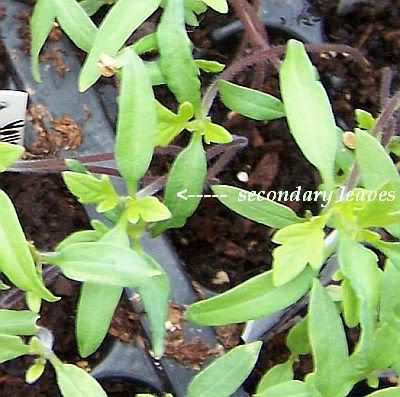 the first set of leaves are the primary leaves, and they don't have a distinct shape to them. The secondary leaves are also known as the true leaves. The look like the real thing...in this case ...tomatoes. One should never transplant one's seedlings unless they have grown a healthy set of secondary leaves...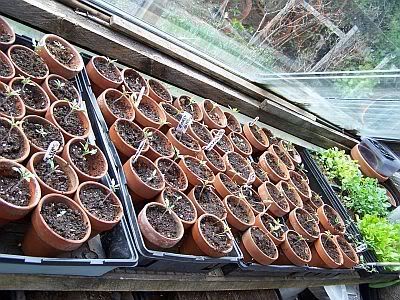 In this neck of the woods, I cannot put my tomatoes in the big bed in the garden until the end of May...so I let them grow in the pots in the nursery, (er, grow house). Here they can develop a nice strong root system. I tickle the tops of them daily by lightly brushing my hand over the plants. This stimulates and strengthens the stems. I enjoy nurturing my seedlings...and I understand why they call it a nursery. This year I am raising:
Pineapple
Black Plum
Yellow Pear
Green Zebra
Reisentraube
Blondkopchen
Early Girl
Amish Paste
Caspian Pink
Bellestar
Sweet Yellow Tangerine