The following text can be found at: http://tolweb.org/Trichoptera
"The larvae, and the fascinating nets and cases they produce, represents the life stage most familiar to the non-entomologist, and the case-making behavior of some species may account for the English common name, caddisfly.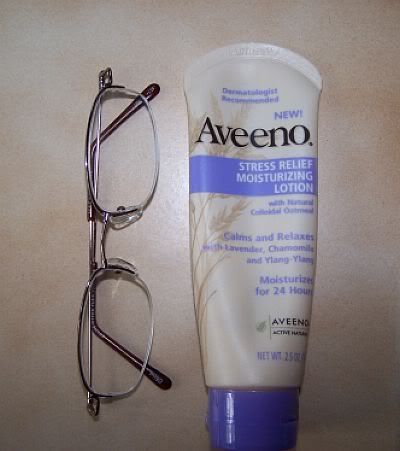 Although the origin of the word is obscure, it has been suggested to derive from cadaz or cadace (caddys), a word of variable spelling used in Shakespearean times to refer to a ribbon made from a certain kind of yarn sold by traveling vendors,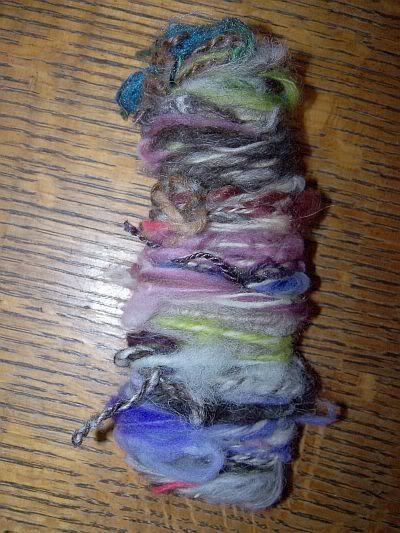 ... who because of this were sometimes called "cadice men." Cadice men would pin samples of their wares to their clothing, a habit which may have suggested the name caddisfly or caddisworm for the aquatic larvae, who exhibit the analogous behavior of attaching bits of leaves and twigs to the outside of their cases (Hickin 1967). Hickin, N.E. 1967. Caddis Larvae. Hutchinson. London."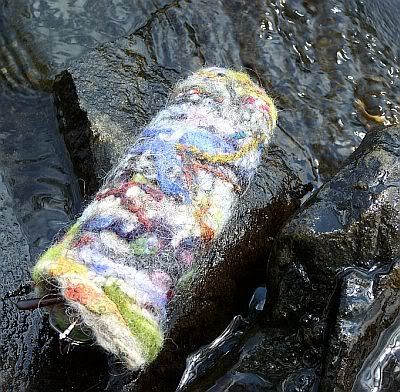 Project notes: After finding the caddis fly larvae in my watering pail, I was admiring the protective case that it made for itself. Having just purchased a new pair of spectacles, and needing a protective case for them, I decided to spin my own. I liked the method the caddisfly larvae used, and collected bits and pieces of of scrap roving and yarn that I have produced in the past (somewhat like a sampling of the work I have produced in the last few months). I inserted the tufts of leftovers into a ply to lock them in, then wrapped the spun yarn around a tube of hand lotion that was the approximate size that I wanted the finished case to be. I then used a wet felting method (for what seemed to be a longer time than I imagined it would be). When the fibers didn't lock as quickly or as securely as I intended, I let the case dry, and went back into it with the felting needle.