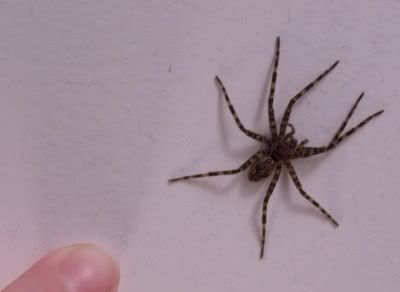 Even the spiders seek the higher ground when the water rises. Luckily for this one, he was on the catch and release plan, and had an escort to the woodpile early this morning.
I have added a link to my sidebar, at the top, where I can review the river levels.
Look at what a difference a storm makes in the river's mood...
before...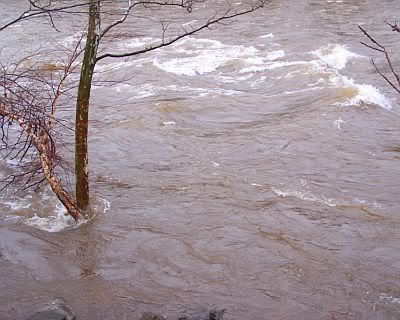 and after...