My weather man advised me to get my walk in before 3 pm. I made a mental note of that, try as I might, it didn't happen for me.
But that is OK, because I have this..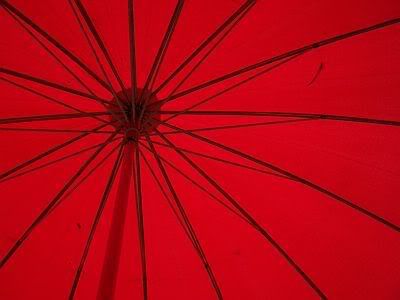 ...my big red umbrella. I have had my big red umbrella for many years. Jackie T. gave it to us on the day we were married. It has served us well. I think of Jackie T. whenever I open the big red umbrella. He was a very good friend, who didn't walk this earth for as many years as we would have wished. Big Jack. I smile whenever I think of him.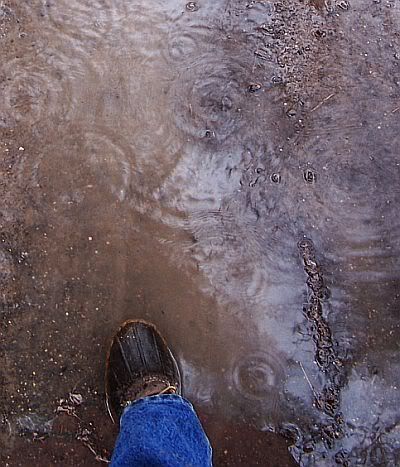 I like to walk in the rain....especially a spring rain.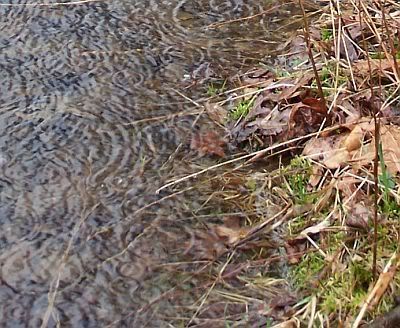 It smells so fresh. It sounds so gentle. It is a sound that relaxes me. Each rain drop echos under the big red umbrella. I am not aware of how long I stand and watch and listen to the rain under my big red umbrella. Suddenly, I am aware that there is a frog who is singing, I know that he is very close, right next to me, but I cannot find him. "Show yourself", I ask him..."so that I may admire you!" He stops singing. Oh well.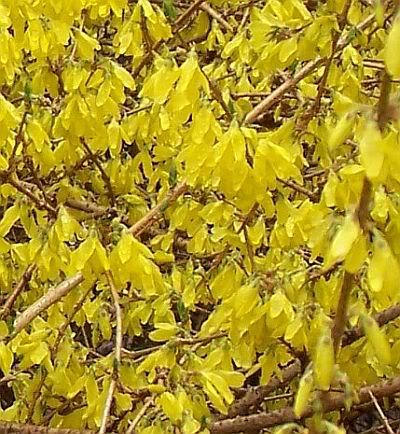 The forsythia and the magnolia are just beginning to open their petals. No wonder the words, "spring" and "sublime" often appear in the same sentence.