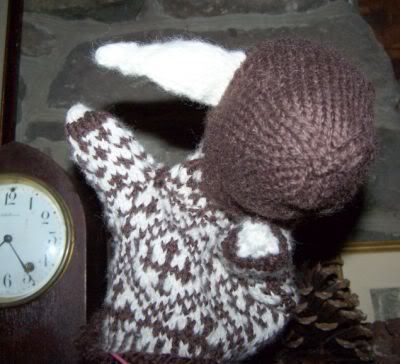 I have been working on a puppet, from the Spin Off article on Estonian Sheep Puppets (summer 06). He still needs an ear, eyes and a mouth.
I feel a bit like Geppetto. What a demanding little puppet!!!..I've not yet finished making him, and already he is disrespectful...telling me exactly how I must fashion his eyes so that he may see clearly! Why is it that the eyes are the most difficult?
He has also become a cohort of the kitty...nagging me to fill kitty's bowl should it become the least bit empty...and never missing an opportunity to curl up and take a nap.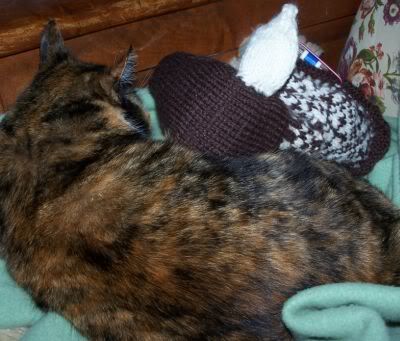 As this puppet is to be a gift to a newborn, I shudder to think what bad habits it may inflict on the innocence. Still, he is quite entertaining.