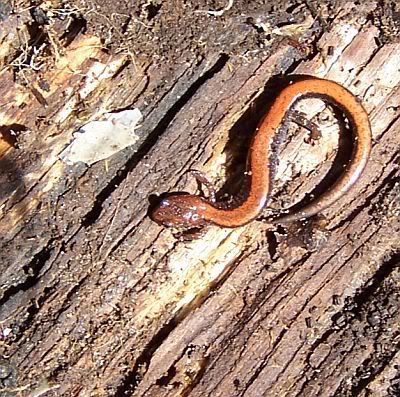 Redback salamander- was under the rotten wood that I was cleaning up near the greenhouse. We see them often around here, and I suppose he was feeding on some of the ant eggs that were also in the rotten wood. I was very careful not to touch him with my hands when I moved him to a new location near the stream bed in the rock wall. He breathes through his skin and the roof of his mouth..he has no lungs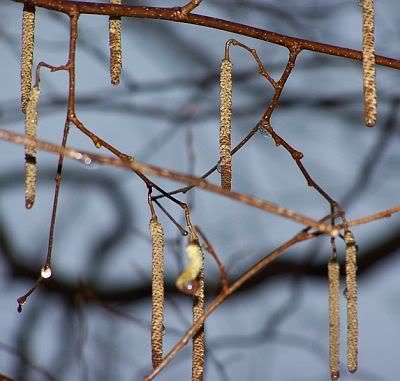 The catkins on the River Birch are blooming...and spring has finally arrived along the riverrim. The evenings have been especially pleasant. The air is mild and filled with the first smell of spring. The sound of spring peepers resonates from the pools where they gather. I have only seen a spring peeper once. It was very small, smaller than a quarter. And it was almost white. For something so small it has a very large voice.
The waxing crescent or fingernail moon is beautiful just after sunset. I watch the evening fall, and notice the tiny buds of the maple. All of the trees are now in bud, holding their summer secrets. And I am reminded of how much I love this time of year.