I didn't really want to go for a walk today. Oh, I wanted to take a brake, get some fresh air and exercise, even if it IS cold. My reasons for not wanting to go all centered around time. Finding the time in the day for a walk. There are so many other responsibilities, that a walk seems frivolous, a dalliance that I cannot afford. It is times like this that I realize taking a small walking break is EXACTLY what I need. Somehow, a small walk can clear the mind from the burdens and tasks that must be completed. They are all waiting, they do not go anywhere, but one returns to them refreshed. So I put on my gear, you need "gear" to go outside these days. And I went for my walk. I want to thank
Judy
for starting her Walk with me Wednesday. I probably wouldn't have walked today if it were not Wednesday. And I would have missed the sun.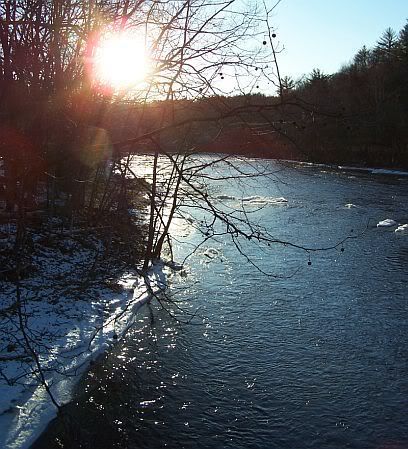 The sounds of birds and rushing water would not have been near my ears. The icy cold air wouldn't have become part of my breath....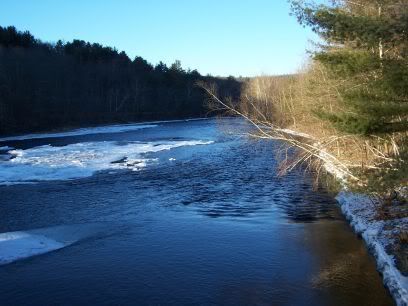 And I would have missed a visit with the woodland creatures. They were surprised to see me, I think.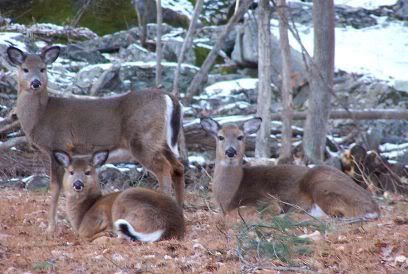 The mother gave me a sharp snort, and was not willing to stick around for a photo shoot.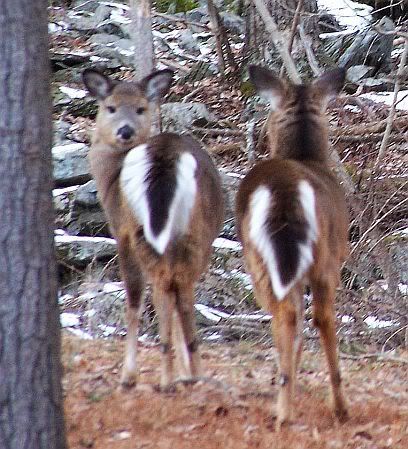 Her twin fawns, now only slightly smaller than she is and in nice coat, are a bit more curious,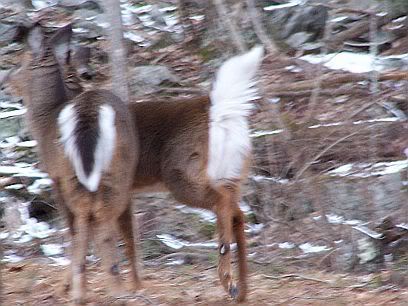 but finally decide they had better follow mama.