A few days of single digit temperatures bring the ice into bloom. It starts out slowly, thin, brittle and clear as glass.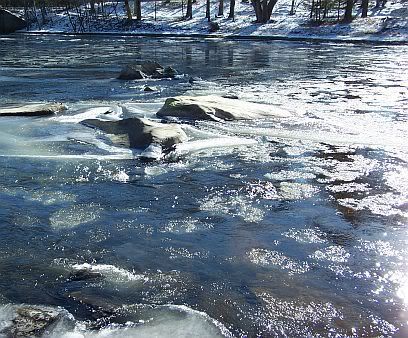 Within a few days it becomes a dazzling presence. The sheer weight of it is a force that can split rocks. It is, simply water, forced into a solid state by the cold air that surrounds it. And it is, simply beautiful.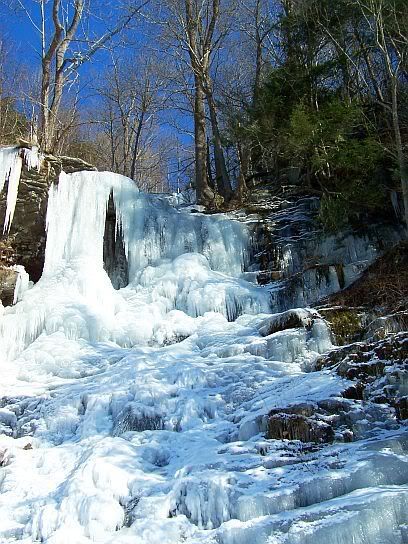 The waterfall is frozen, but still runs beneath the ice.When you stand next to it, you can hear it, and in some spots there appears a thin veil of ice, and you can look right through it and see the water rushing by.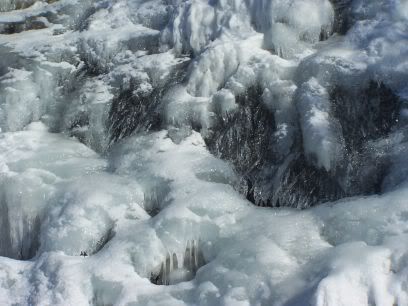 Button up your overcoat, and don't forget your hat!