I was up and out early today, before the deer got up. I often see them sleeping up there. In the evening, you can shine a flashlight up there, and see their glowing eyes looking back.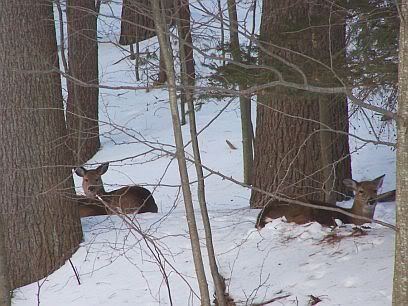 I had a chance to look around to see if I could find a better photograph of the tracks. I even took the tape measure, to try and get an idea of what might have been walking around after dark. I was not very successful at finding a clear track.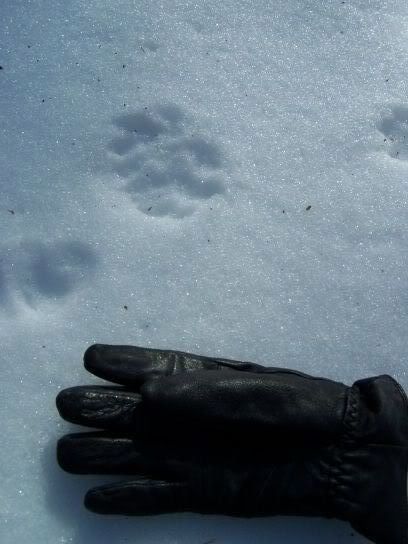 The snow has melted, and tracks have been made on top of more tracks. It is interesting to me to see how many animals share the paths.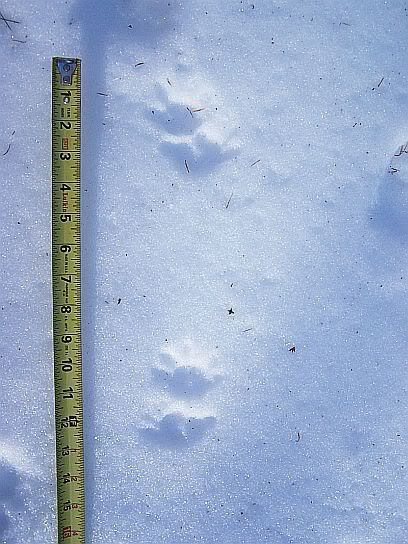 I think these tracks were made by a raccoon, or maybe
opossum
...they were near the chickens too! Not having much luck with the tracks, I made a small movie of the whitetail