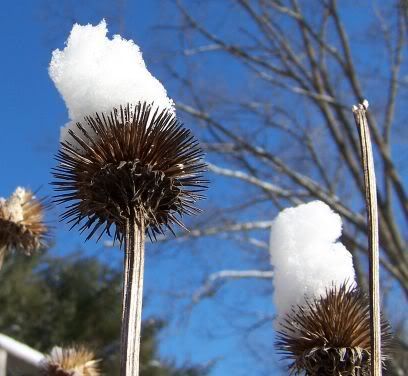 Have you ever wondered about the history of seed distribution? What did the first seed catalog look like anyway? There is a terrific online historical Horitculture reference library at http://www.saveseeds.org. If you are interested, there is much useful information to be gleaned!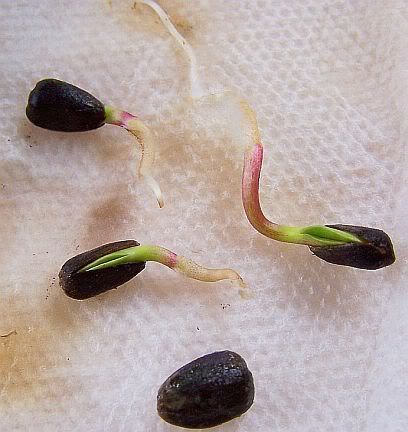 Finally finished putting together my seed order this year. I will order by telephone. I like talking to the folks I am ordering from, I have learned a lot by doing this too. I am ordering from 2 different sources this year.
A new addition this year is the edamame soybean. I have selected a "good northern exposure" variety. Also, I have given up any hope of trying the Lisianthus after I read it wanted a 140 days! .....Some relationships just aren't to be.
So here is the list:
green bean baby gourmet/ nickel
Be sweet/ edamame soybean
cylinder beet/ rodina
windsor/ broccoli
imperator type carrot/ purple haze
Bak Strain carrot/ coreless amsterdam
sweet corn /trinity
kale/ winterbore
pea/ norli
radish /cherry belle
millet/ highlander
potato /french fingerling
tomato /Amish paste
winter squash/ sunspot (kabocha)
pumpkin /Amish pie Quaker
wizard mix /coleus
Gladiolus/ mix Centennial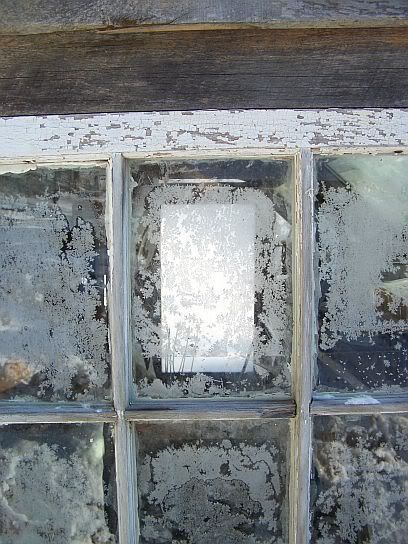 I have so many other seeds on hand that I will be growing, and starting in the greenhouse within weeks. The next step is to make my garden plot plan.