oh, are you going out for a walk today?? well, first you will need a pair of these...
thanks mom!! (Isn't just like a mom to buy you something to keep you safe??)
oh, and you will need these also...and don't forget the gaiters... while you are out there, would you mind shoveling the walk and putting some 'ice melt' down...then you can shovel over to the critters and make sure they have fresh water ...on the way back you can clean off the cars...oh and before you come inside, would you be a dear and take the ashes out and bring in a bucket of coal?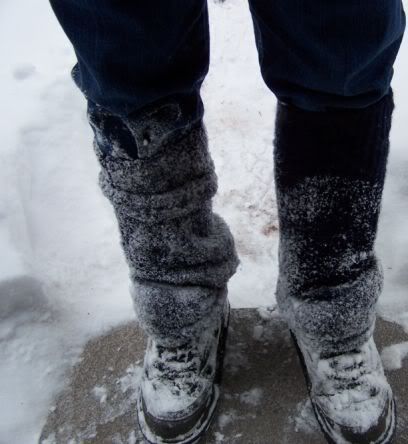 thanks so much.... while you were out, I made you brunch, and put on a pot of coffee, extra strong (come to think of it ...you may want to add a nip of something good in there). Take off your gear and hang it by the fire to dry...but don't get to comfy..you will have to go out later on today and do it all over again.
...happy valentines day!