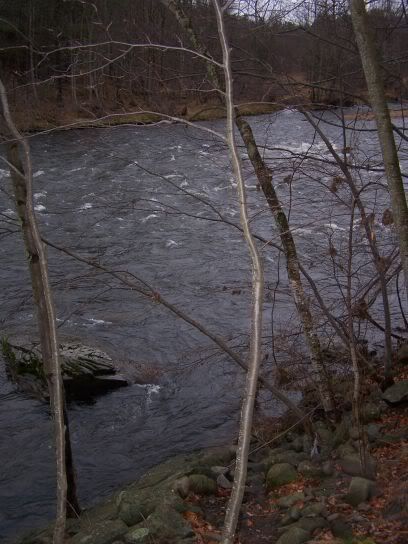 Seems as if this is our 4th or 5th cloudy, rainy, gray day in a row... the river reflects the gray mood, the trees look silver and gray green. I notice lichen everywhere.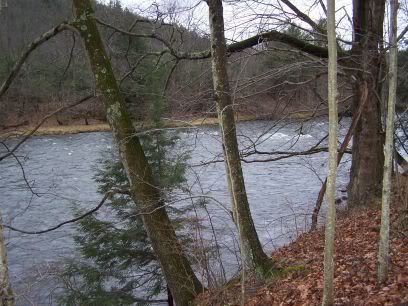 On these dull days when I am outside, most of the primary color I see takes the form of cars or houses...but amidst the lack of color there is a type of quiet beauty, serene tones of white, brown, gray, black and green make it easy for my eyes to concentrate on texture and form. It is restful when compared with the multitude of color that the landscape takes in July. So I don't mind the dullness, I rather embrace it...the season will be moving on soon enough.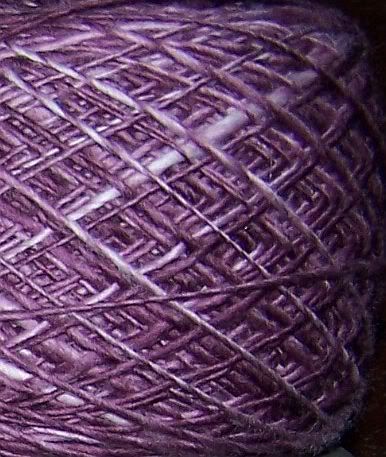 Some production spinning is underway. It is enjoyable! Who would have thought spinning for speed and consistency would be so fun and challenging? I like to put on some good music and let the wheel roll with it. I keep a watchful eye on the clock, and resist the urge to stop until I have met my quota for the day. On a good day I will spin 4 ounces, but alas, there are other jobs that steal my time....