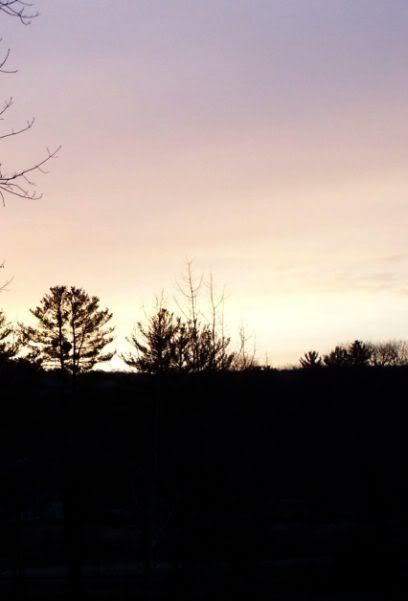 After a few nights of below freezing weather, the early morning winter chores begin in earnest.
The daily trips to the coal bin to shovel a few buckets of anthracite for the stove, knocking the ice off of the water for the chickens, and making sure all the critters have lots of fresh hay are at the top of the list.
It is time to switch the rabbit water bottles over to earthen ware crocks, and run the extension wire over to the hen house to heat the water tank.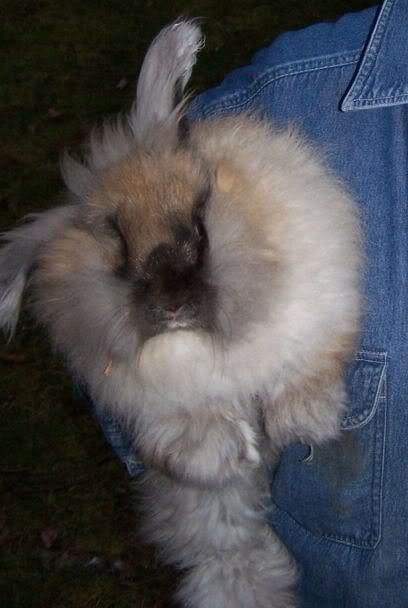 Lakota is in full coat. She should be clipped soon. She fits neatly under my arm, and sometimes while doing chores, I like to carry her around and talk to her so she will relax a little bit.
Jack is always so laid back, but Lakota is usually very timid of me. She is a pleasure to clip, very well behaved, but always so very shy. I'm not sure I can change this, I've been trying for awhile, so it might just be her temperament.
A few days before Thanksgiving, our little black lop-eared rabbit suddenly died. There were no signs of anything being wrong, and though I have no idea how old he actually was I believe he was not more than 2 or 3 years old. I do not know why he suddenly died, his appetite was fine, as were his droppings and attitude in general. I am sorry that I had not taken any pictures of him recently... I will miss him, he was always full of spunk and mischief....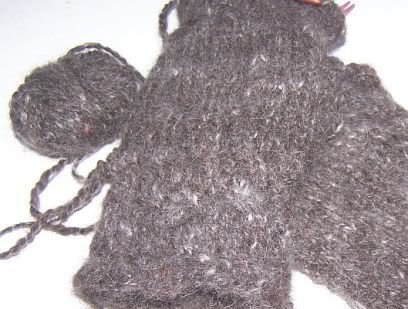 Almost complete, a pair of fingerless mitts sit on the desk. All they need is a row or two before I bind them off, and I don't know why it is taking me so long to get to it. They are made from a nice blend I spun up from Black Finnsheep and Angora.