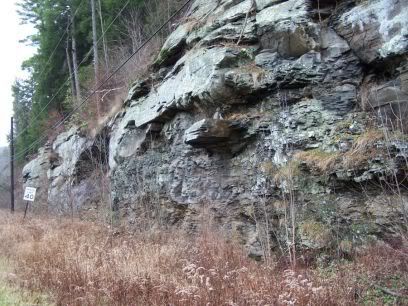 Occasionally, I like to walk along the road (hunting season). Sometimes I will even drive to a location and then get out and walk a ways. So, when I am out driving around to those places I have to go, I keep an eye out for places I will return to when I want to do some walking. At times, the Mr. will accompany me (not liking the idea of me walking the roadside woods by myself) I am agreeable.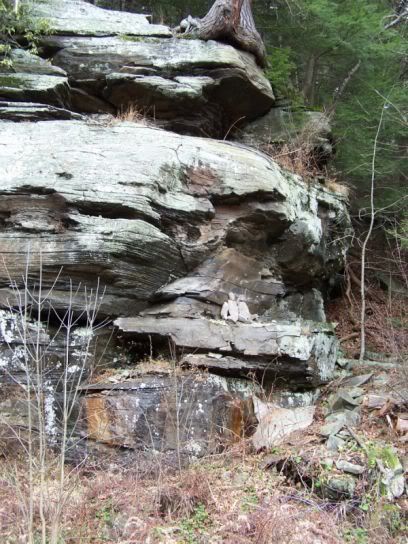 He noticed them first. And had to point them out to me. I have to admit that they blend in pretty well..see them?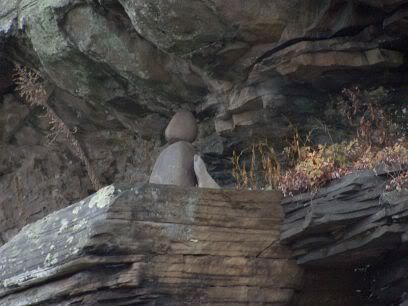 Now who could have done this? They are up rather high. I'm not sure how I feel about them.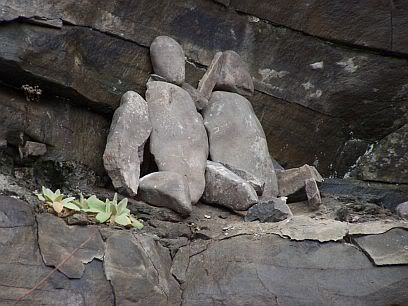 At first I was entertained, humored. But the more I think of it, they disturb me...in a rather "natural graffitish" sort of way....although now when I pass them they seem to be waving at me.
And I confess to an urge to build one or two myself....