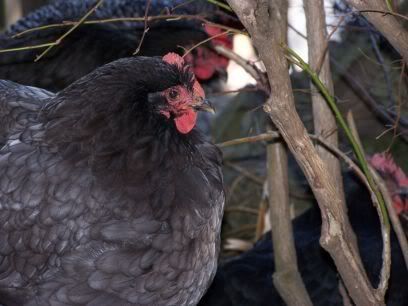 Gina asked a few questions about the hen house the other day...I told her I would try and take a few pictures, so here they are.
We generally use old fashion methods to keep the chickens. No artificial heat, no lights on. However, we do use a water heater to keep the drinking water warm. The Mr. built the hen house on the south side of the hill, along the slope of the hillside, so that it would block any north winds. He insulated the building, and he used lots of large windows, including a full light door. The house is narrow, but long. We hang tarp in the winter to protect an area from becoming snow covered. This way, the hens can still go outside everyday.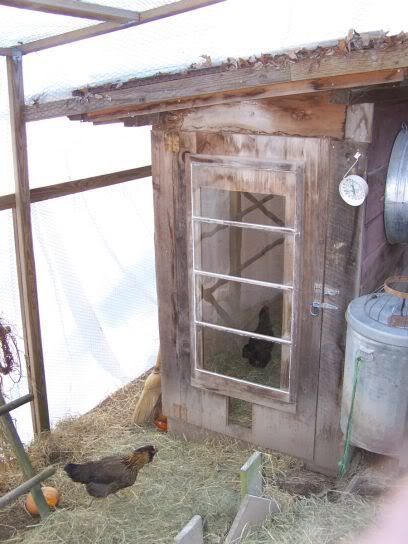 The inside of henhouse is difficult to photograph from the front. The nestboxes hang on the wall, with a ladder on the opposite side leading to the roosting boards located on the back and over top of the nesting boxes. The feed trough is located underneath the nesting boxes, this keeps it free from droppings. There are two water tanks that are place under shelves for the same reason.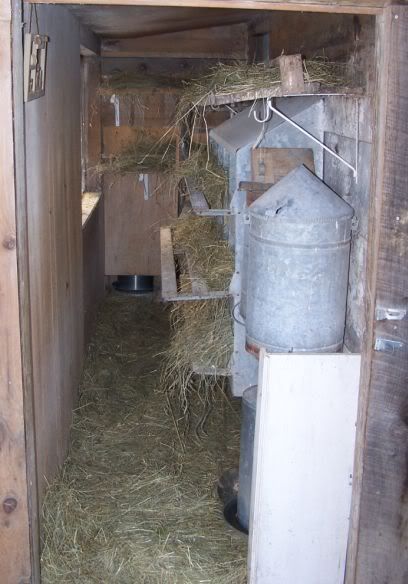 We use a deep litter method that helps to keep the coop warm in winter. The chickens are free range during the day, so they spend most of their time outdoors...coming inside to lay or eat or sleep. Once a week (ideally) we change out the roosting board that holds most of the droppings.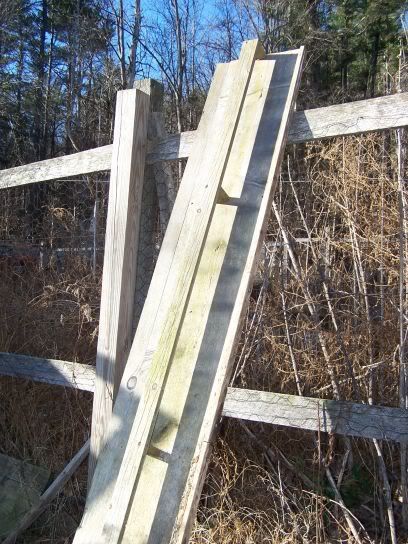 When one board gets dirty, it is taken down and scraped into a large galvanized basin which is then taken far from the hen house and dumped to be composted. The board is left out in the sun and rain during the week. When we switch it out, we re-hang it and spread a little lime and hay on top and it is good to go...
So, where are all the chickie doodles?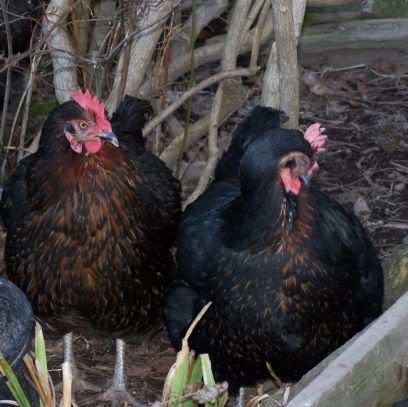 They are out preening and enjoying this balmy afternoon!