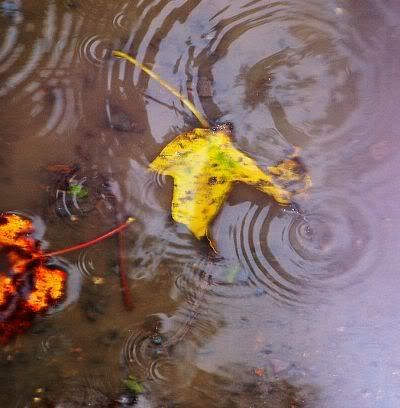 It has been raining most of the day, a soft misty rain that is making the garden bow down to the change of the season. The weather tempts me to put on my muckers and go for a walk. I am not enjoying dealing with the mounds of paper that clutter my mind as well as my workspace.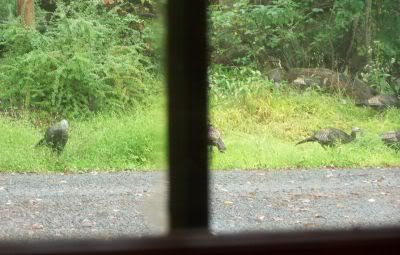 I notice some wild turkeys outside my window. I need some fresh air, and give into the urge to leave the numbers and letters for the peacefulness and freshness of the world outside my window.
The garden is drenched. I hear the river and the streams shushing,and the chipping of the yellow warblers that are eating the seed heads of various plants. Each time I try to take their picture, they are gone. They are so small, and so busy all the time.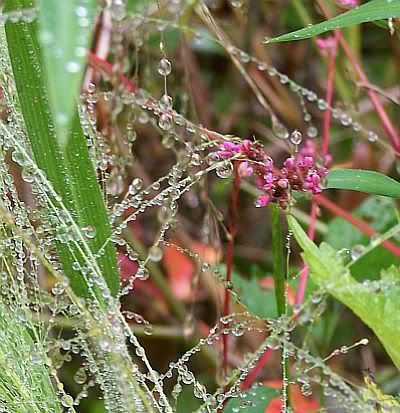 When I returned to the house, I wanted to procrastinate even more...I knew I should be working on things that needed attention, but my hands were now cold and wanted the comfort of the angora/alpaca blend that I have been knitting. This blend is so soft and warm.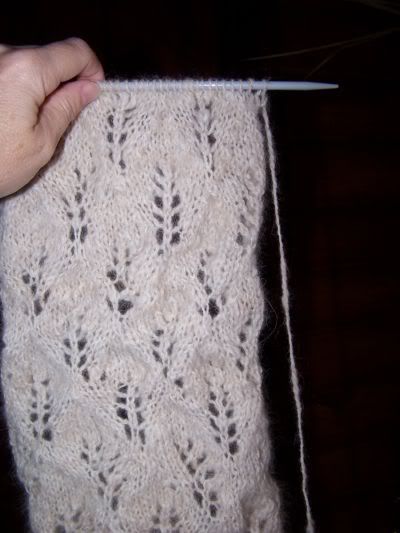 I am making the falling leaves scarf from
Spindlicity
. I like the pattern, it is the second chart pattern that I have followed, and it moves quickly. Even though the yarn has a nice halo, it still lends itself nicely to the pattern. Maybe I'll have a cup of Earl Grey and knit a few repeats...rainy days slow me down....