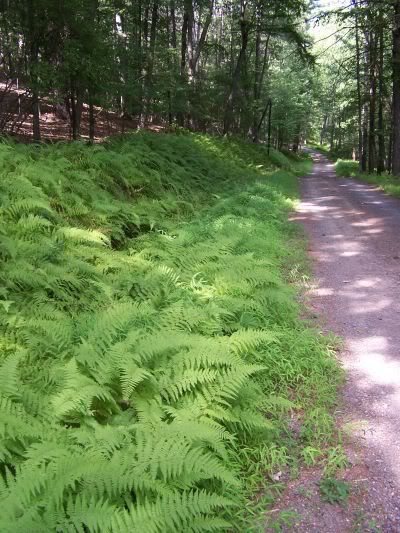 I visited the snubbing post yesterday. The ferns lined the towpath that I walked.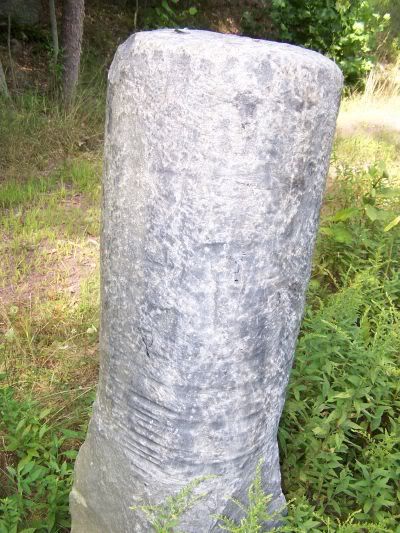 A snubbing post is something that the canal boat ropes were tied to years ago. Snubbing posts are an artifact, sitting by the river, watching time flow by. They don't see much action anymore. But sometimes I like to visit this one and reflect.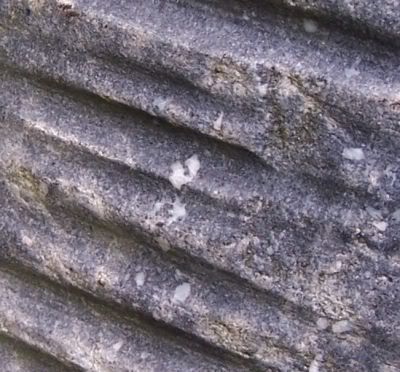 Sometimes, I like to put my fingers into the places where the ropes wore the rock away. I think about the differences between rock and rope, and how strong the ropes must have been. I think about the person who made the rope. I think about the fiber that was used, and wonder where it came from.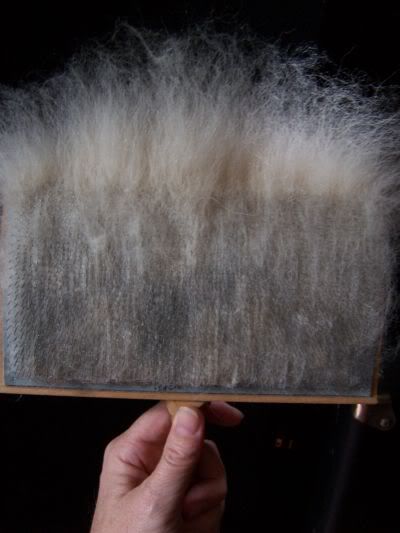 I have started to card and spin up some of Lakota's wool. Since there is not very much of it, I am blending it with some Alpaca to stretch the quantity. After finishing up a pound of processed prepared roving, I am enjoying the rhythm of using my hand cards, spin some, card some and so on.