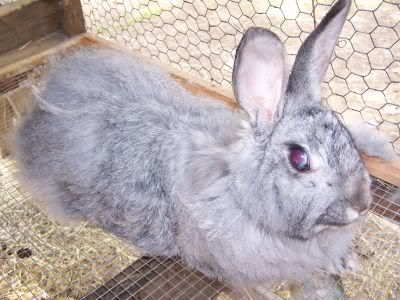 This is my oldest rabbit, who goes by many names, but most often we just call her Sweetie Pie. She is now 7. She still thinks she is a SYT, building a nest at this time of year and acting all mother-like. The picture below shows the beginnings of a nest she is building in the cubby of her hutch. I hate to disappoint her, but she will not see any action this spring...too risky.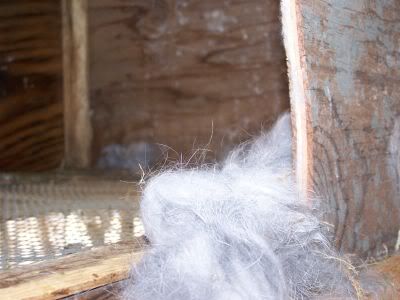 I think she is blind as a bat. Nevertheless, she has a trusting and tender heart, and seems to rely more upon her hearing than her sense of smell. Other than the eye problem, she is in good health. Sweetie Pie is a pet, producing no wool of any quality...and simply a reminder of the days when my son brought a rabbit home from school. She tries to vocalize from time to time...making little grunting noises when you give her attention.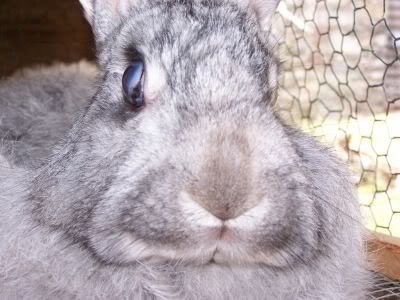 How can you not love a face like this? Sweetie Pie ain't what she used to be...but she will always have a place in my heart.
I was out tending rabbits yesterday when one of my egg customers showed up, and left me this Easter wish on my window box. Kinda cute getting one of our eggs back!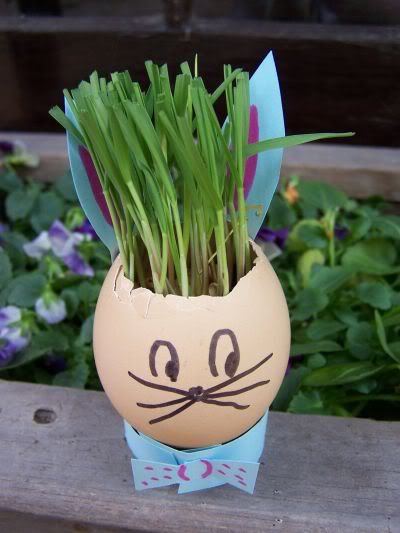 Happy Easter!