2 Balance 4c:
to bring into harmony or proportion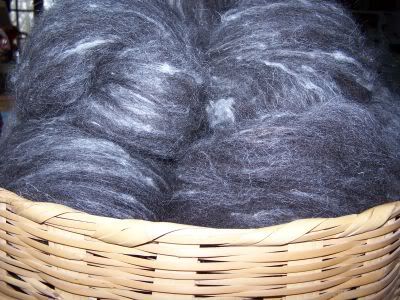 Basket of Finn/Angora...carded and ready to go.....
Trying to keep up with all the spring time chores has been a challenge. Each day as I accomplish another task, it seems two more come along to add to the list. I find myself trying to maintain an even balance between the garden and my fiber pursuits. Fiber Arts and Garden Arts have nothing to do with "real life" responsibilities, and so they come at the bottom of the list. Taking care of "real life" is necessary, but not as rewarding or fulfilling as fiber or flowers. So, I convince myself to accomplish the necessary, and reward myself with superfluities. As if that is not hard enough to balance, add to that the simple desire to just goof off!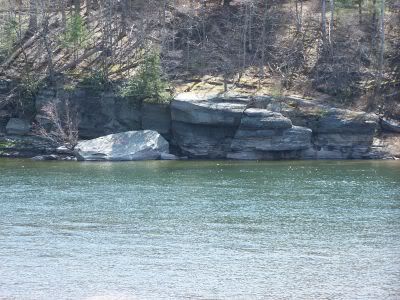 Since I don't have as much willpower as I would like, I have to discipline my inner child and resist the temptation to wander off and play down at the river. The river beckons to me to come explore it's banks. The water is low, insects hatch, plant life is sprouting, fish are rising, beautiful driftwood and rocks are ripe for the picking...birds and ducks are busy preparing to nest, and large rocks -warm from the sun- are inviting me to stretch out and just listen to the river flow by. How can I turn my attention the "chores of daily living" when its springtime on the river?