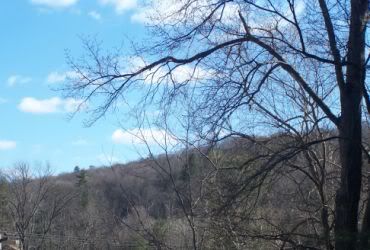 This morning while I was washing the breakfast dishes, I glanced up to see something I have never seen before in my life. It was so awesome that I cannot stop thinking of the image. I wish that I had been able to take a picture of it. It was an eagle flying up river with a huge tree branch in it's talons. The branch was so large that the eagle was working very hard to get the loft that it needed to fly over the ridge. I made note of the time on the stove clock. I will be waiting tomorrow to see if the eagle comes back with more nesting material. The branch was probably 3 times bigger than the eagle. I was glad that my son was standing nearby, and that he got to see it too. It was a nice way to start off the day.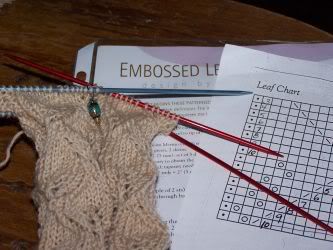 I have gone through all the tissues in the house...and find myself getting a sore nose. Progress is slow on fiber projects. First, I have almost completed the leg portion of the Embossed Leaves sock...a few more rounds and I will be ready to turn the heel. I am becoming more comfortable with reading the pattern from the chart, but still prefer a written pattern.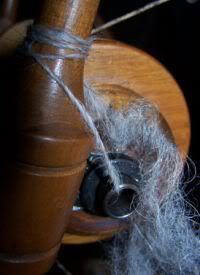 Meanwhile, the Icelandic wool waits for me to finish a bobbin.