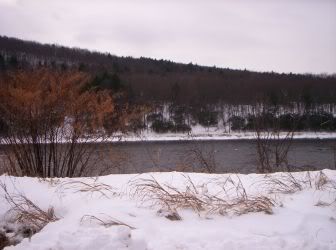 Well, we have surpassed our monthly average snowfall already..as the most recent storm dropped about 11 inches on us. A good portion of the day on Friday was spent moving it out of the way.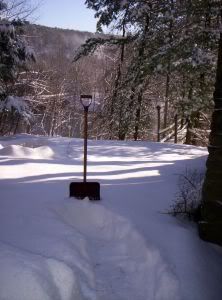 Still, as hard as it is shoveling it out of the designated pathways, it looks beautiful when it falls off the trees in clumps and swirls.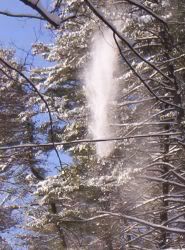 Down at the confluence today, a few brave souls were fishing. If you have your binoculars on, you can see the eagle sitting in the tree behind them....see it??...the eagle is smack dab in the middle of the tree.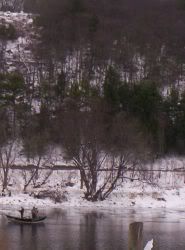 I have appropriated my sons music stand for use with my 3ft. triloom.
It works just fine, and allows me a more comfortable position while I weave.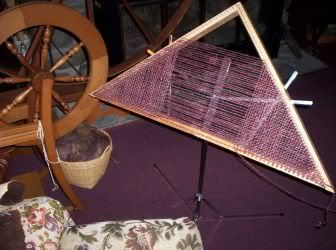 Decided to make a nice pot of pea soup today...and cannot help but think of
silly
rhymes.
Peas porridge hot..peas porridge cold...in the pot 9 days old....also...what did you have for breakfast? (pea soup)..what did you have for lunch? (pea soup)...what did you do all night?? (well, you see where this is going). I like pea soup, and wonder
why it got such a bad rap
.