The low last night was 11 degrees. The sun is getting up later and later...and lower and lower. I come down to make the coffee this morning...the house is cool, so I open the draw on the coal stove, and throw on a piece of kindling to kick things up a notch. I look out the window and the sun is trying its best to show itself.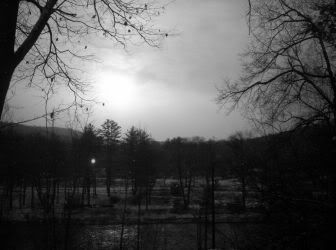 Ahh yes, December. Long nights and cold days. The trees stand naked, the blossom has become seed....even the river seems to have a slow flow about it. Snow has started to fall (along with the mercury)...and the wind howls through the river valley. So begins our final descent down to the winter solstice, the shortest day of the year. I notice the changes, but most of all I notice the change of light (or lack of it thereof)...short days are upon us. Monthly snowfall, averages of about 10 inches..will fall from now until March..those short days are full of stratus cumulus clouds and squally. Grey and white. Without the warm glow of the sun, I see grey and white.
The rabbits will now get crocks of water in place of the bottles. I also added foot boards in the hutches. The snow is crunchy under my feet as I go about my chores.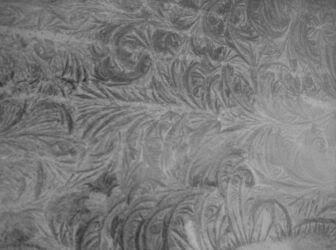 The glass door on the henhouse was beautiful this morning.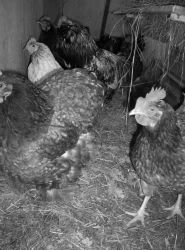 The chickens took one look at the snow flying and decided not to come out to play. I brought them some milk soaked bread for a diversion.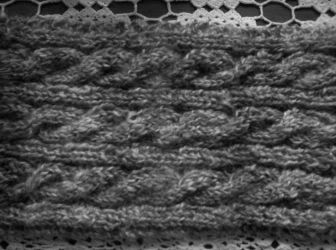 I have finished my second Irish Hiking Scarf. I made it from the Border Leister fleece that I purchased from Betty Levin at the Maryland Sheep and wool festival...seems like ages ago. I will gift this scarf to the owner of the antique store where my Great Wheel came from. The previous Irish Hiking scarf that I knit- went to the previous owner of my Ashford Traditional...so I thought it was only fitting to make another.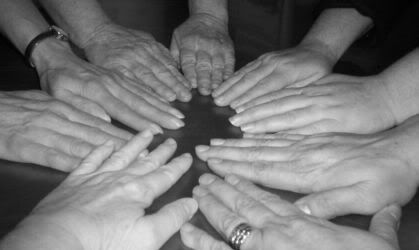 Today, we baked cookies for the soldiers. We met at the firehouse, and it was nice to share the company of fine friends while baking favorite homemade treats. We made some chocolate chip cookies, oatmeal cookies, choodles, peanutbutter cookies and spritzs. Many hands make light work. I am happy to contribute to this loving chore...but it saddens me to think of these young men and women over in Iraq, far from home during the Christmas Season. The family members must miss each other terribly.
It was already getting dark by the time I got home...and it was getting colder too! I was happy to get home in time to kick the stove up again...I am warmed by the glow..."Is it any wonder that there are so many festivals of light which gather in the valley of the year?"