One for the money....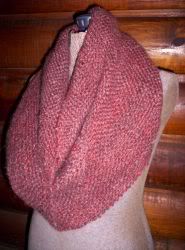 two for the show...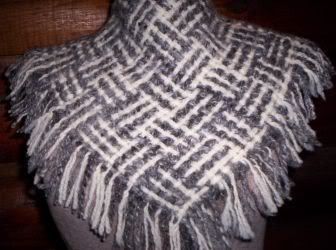 three to get ready...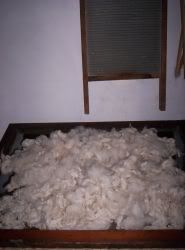 tomorrow I go...
I have finished the mobius scarf (mohair wool blend), and the cut length logcabin pattern scarf. And I have scoured the wool that I will be spinning.
Tomorrow is the last show of the season, and I am happy about that.
I was somewhat happy with how the mobius scarf turned out. It is nice when you pull it up around your head, but I think next time, I may want to add a finished edge to it. I think it would define the face better that way.
I like the way the log cabin pattern gives an illusion of a basketweave. It takes a little bit of planning up front, but once all the yarn is cut and in place, the weaving goes quickly.
We had a bit of snow today, but they say early next week- we will have an "event".