This weekend provided some beautiful sunshine. The mild temperatures during the day were perfect for doing many outside chores. We are getting ready for winter around here, and the chore list is long. Forecasts predict a storm is brewing and it will not be long before the snow flies (imagine- we still do not have our hay yet!) At least the coal bin has been built, and the 5 ton of anthracite is safely tucked inside. (it looks like so very much, but we shall see what it looks like in April). We have started burning the wood/coal stove, and my son has been nagging me for a big batch of stew to simmer on top of it. And we know if I make the stew, I will have to make some bread...(sorta like the story of "if you give a moose a muffin"...)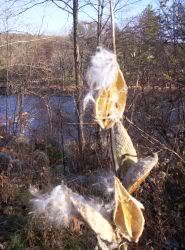 So we attempted to check a few chores off the list...but the river beckoned- the sunshine added to the temptation to leave the chores and take a walk. The shadows are getting long now...and the angle of the sun seems to make a difference in the color and intensity of the light and the reflections all around me.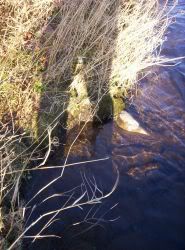 Sometimes, a walk along the riverrim provides such a respite from the hustle bustle world..one returns refreshed and restored by the sights and sounds of water rushing by.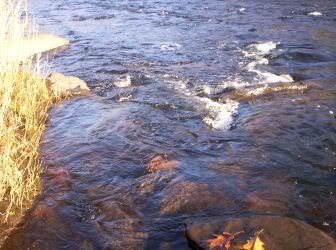 We enjoyed the afternoon, and decided to go out for dinner (which we do not do often). So, we never did get to all those chores...some days, you just have to play.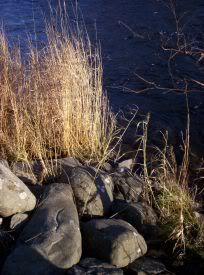 I made this needle felted bear for my husband. Opening day of (3) the season starts today. No more walks in the wood for a little while.