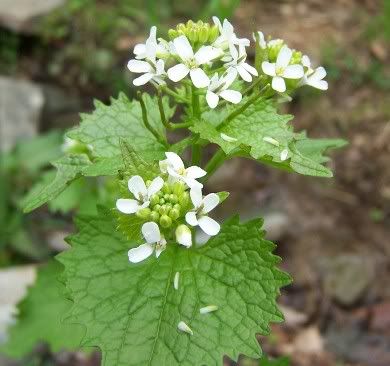 The month of May is green one around the riverrim. As the forest canopy unfurls, the ground beneath it is sprouting seedlings of all types. The early spring wildflowers are everywhere! After a rain, their perfume fills the air. Some of them, like the Jack by the Road, pictured above, don't always smell of the best perfume...JBTR smells of garlic.
Most of the fruit trees have finished their flowers already, and some have small fruits. The currant bushes are full of little green currants...and the cat bird, who arrived earlier this week, has already staked out his territory nearby.
No doubt, he and his mate have laid claim to the nearby blueberry bushes as well...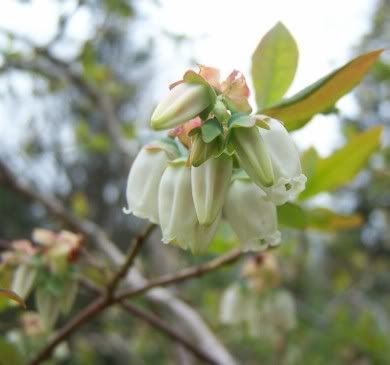 The blueberries are loaded with bloom, so they must have enjoyed the mild winter.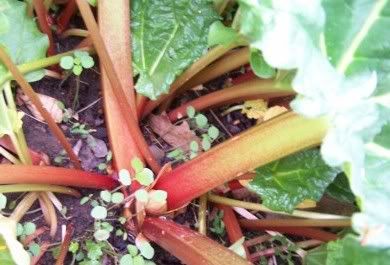 And the rhubarb is ready! I found a good recipe for a rhubarb cake that is made with brown sugar and pecans. Trouble is ...the resulting cake yields enough to feed a whole Platoon! I had to calculate and cut the amounts down to a manageable size.
Last summer, I allowed my lettuce plants to go to seed. This spring I have some very nice, though questionable, crosses. They are mixed in with weed, but will be easy enough to harvest. I have already enjoyed a fresh salad with them. I was surprised they were so mild and tender, I was expecting bitter or tangy and tough leaves.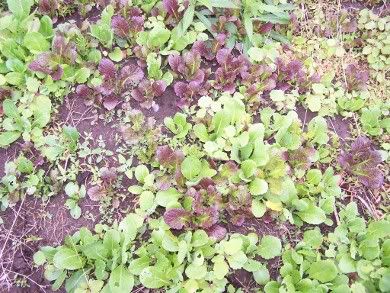 When this little patch finishes out, it will be turned under to become the bed for this years carrots.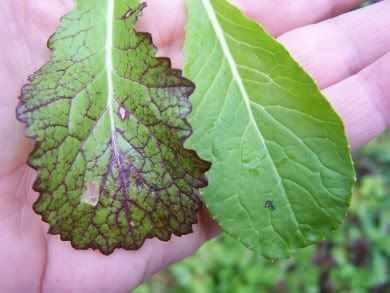 The success of the late summer or early fall sowing of lettuce seeds is always uncertain. I have tried it before with some success, but mostly failure. I don't know what to attribute it to..either it is the variety of the individual seed, or maybe due to lack of snow and long term freezing weather. I plan to keep trying...may allow a few of these plants to seed up and see what happens.