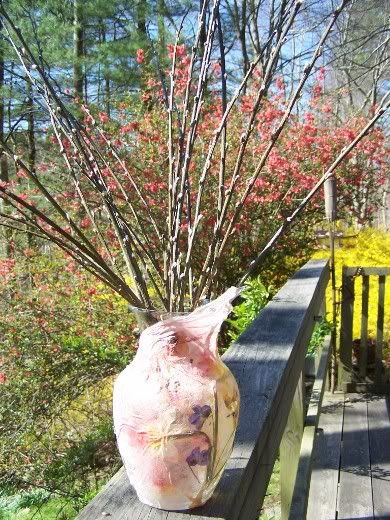 Wanting to save some of the spring flowers from the Quince, Forsythia, Jonquils and Violets.....I decided to try using some silk fusion.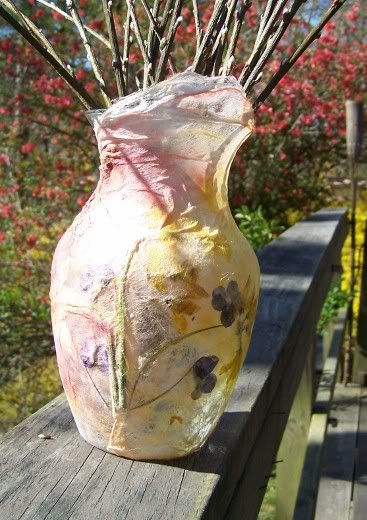 This was the first time I applied the technique to glass. I should have pressed the flowers ahead of time. The vase may be used for dry flowers only, so pussy willow stems seemed the perfect choice.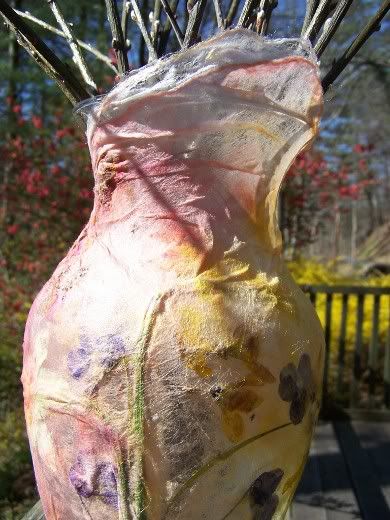 While I had originally intended to make a felted vessel and then apply the fusion, I decided to take a short cut and work with the glass vase instead. I like the luminosity it provides.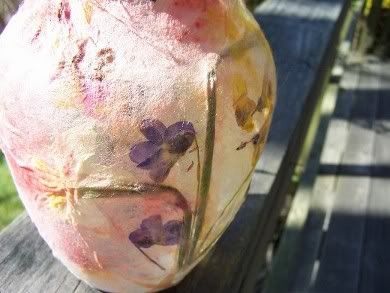 We are still experiencing light frost in the early morning hours. Luckily, the fruit trees have been keeping their blossoms closed. They were not tempted to open in those warm days we had a few weeks ago. The daffodils are open, some species are at least a month ahead of themselves. Blossoms that are normally open at Mother's Day are open now. Still no hummingbirds or Baltimore Oriels that arrive with the Quince blossoms that are at least- 2 weeks early.