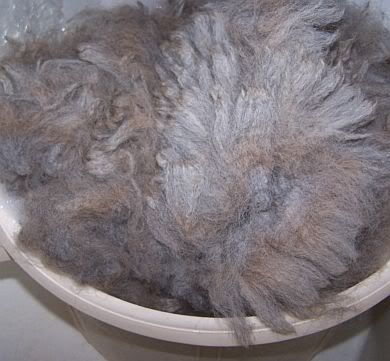 I've been working on getting some Alpaca Fleece processed for hand spinning. It is a good job to do when the weather turns cold..I work in the mud room near the wood burning stove. First I sort and scour the fiber. I've been using Unicorn Products and absolutely love how they do such a wonderful job. I place some Alpaca in the basin with Power Scour.
After a quick bath, the fiber comes out of the rinse and goes directly into the dye pots that are simmering on the stove. While the dye strikes, I am busy blending and carding. This is a good multi-tasking type of day..and from time to time I change my activities..switching up between carding, dyeing, scouring etc. The clean smell (has a touch of fresh lavendar) of the Unicorn Fiber Rinse fills the air as I work ....and the colors on the drying rack greet me the next morning...reminding me I still have more work to do.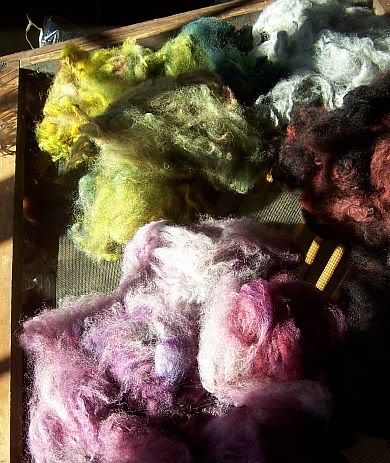 The early morning sun catches the colors and I am pleased with the results...the greens...
...the reds...
I find myself pondering names for colorways..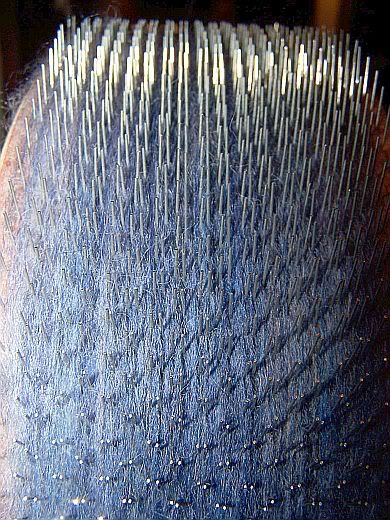 ...and the job continues...on and off the drum....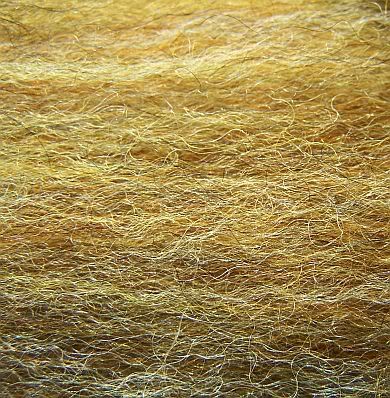 ...there are a few more bags to tie before the job is finished....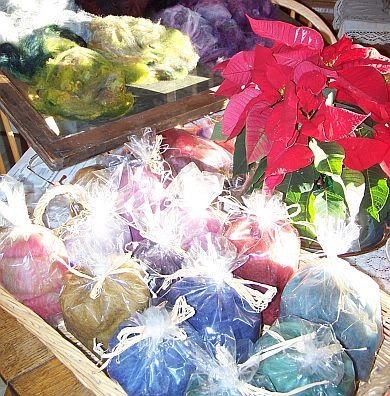 ..so not exactly "in the bag" ~ yet.