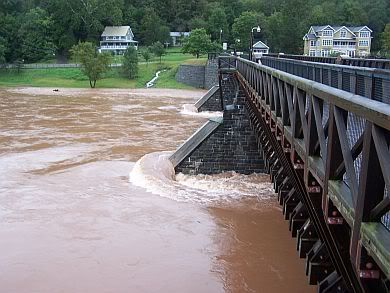 Dear Texas,
It rained all night long...and most of today. Down river, at the convergence...the muddy waters flow over the ice breakers.
Everything feels wet. And Damp.
I wish I could send this weather to you.
your friend, Pennsylvania
Keeping my fingers crossed for better weather this weekend, at the Pennsylvania Fiber Festival in the Endless Mountains.
I've been working on this year's offerings:
Sterling Silver Orifice Hooks for your spinning wheel.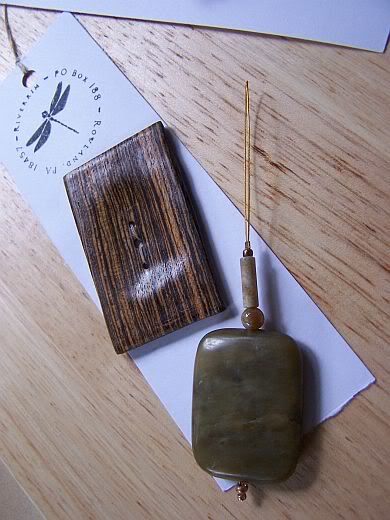 and Diz and Threadhooks for your fiber preparation....
Stitch-markers for your knitting projects...because everyone knows your yarn has to match your stitch-markers...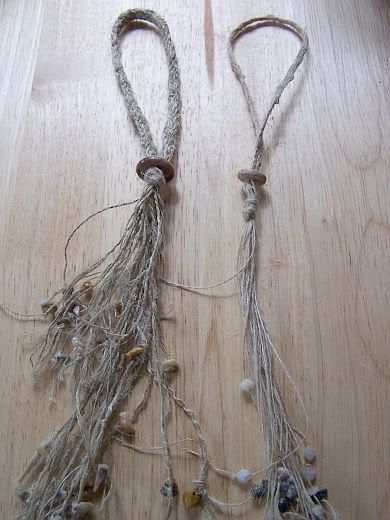 and don't forget something for your spindle!
These wrist distaffs are made from my handspun linen and hemp, embellished with polished stones.
I will be located in booth 27&28 (same as last year)with Fred and Grace Hatton's Antique Spinning Wheels.... you may find me demonstrating on the Great Wheel, or demonstrating Supported Spindle Spinning, or just spinning on one of the Antique Wheels that will be for sale. If you have the chance, come on out to the festival and be sure to stop by and say hello!