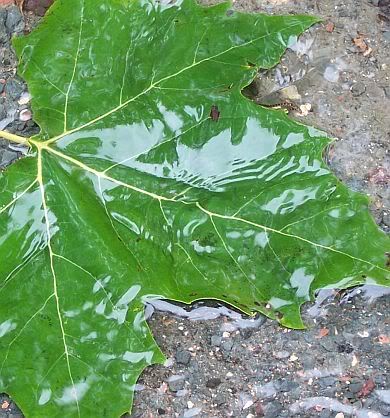 Thanks for all of your good thoughts and wishes for safe keeping, we are fine and dry. The power went out (as expected), so we had a bit of inconvenience and gave the refrigerator a good clean out in the process. We are feeling very grateful for the fact that the trees on our property held on, and that the river didn't take out the bridge.
It is a bit ironic that I'm sending out a package of eight inch squares that my spin/knit group made for the Blankets of Birmingham Tornado victims. I think we will have to get busy and work up some more for the victims of Irene!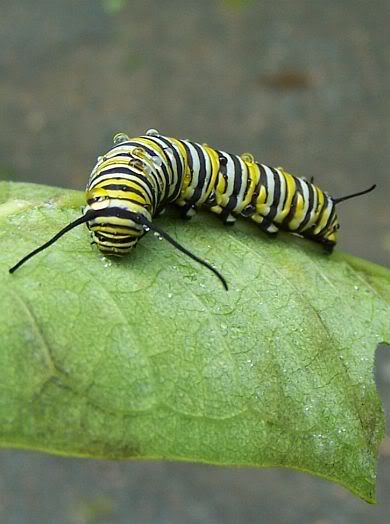 The force and power of nature is hard to reckon with ...the destruction is sometimes overwhelming, a reminder of just how fragile all life is. Soon after the storm, I found caterpillars coming out of hiding...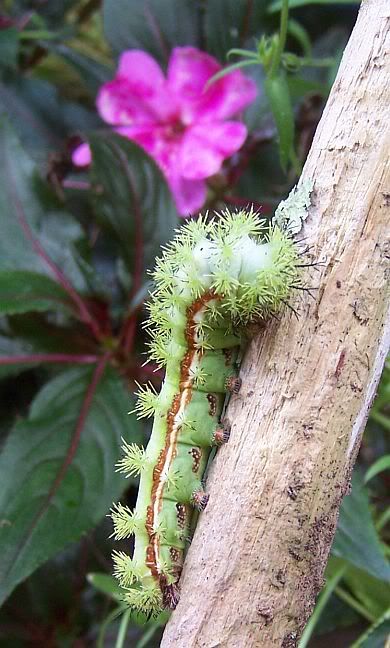 Amazing to think of these small creatures surviving all the wind and rain that Irene brought to the riverrim.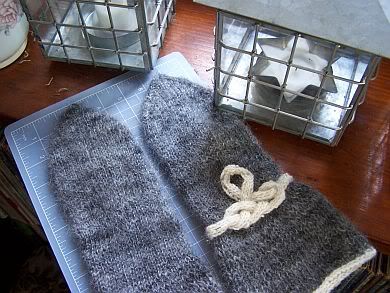 While the winds were whipping around outside, I worked on a pair of mittens. Almost finished, I'm tacking down the applied I-cord trim. The Endless Mountains Fiber Festival is having a mitten contest this year, so maybe I will enter these.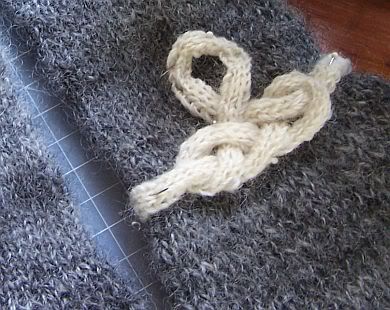 The pattern is from Robin Melanson's book, "Knitting New Mittens and Gloves". The yarn is my handspun Shetland, from my samples...Rita 2011.