I've been trying to get caught up on things, but it seems impossible. I just feel caught..... a bit like this poor lacewing, being pulled in different directions...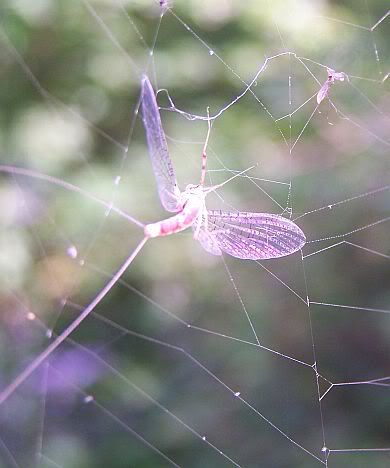 Day before yesterday one of the cars was making a horrid noise ...as if something was very wrong with the brakes. My husband decided to take it in to the shop and drop it off to be looked at and repaired, I was to follow over in my car and give him a ride home...except my car wouldn't start. GAH! Doublewhammy. See what I mean?
So, I made some time to enjoy the rose bush.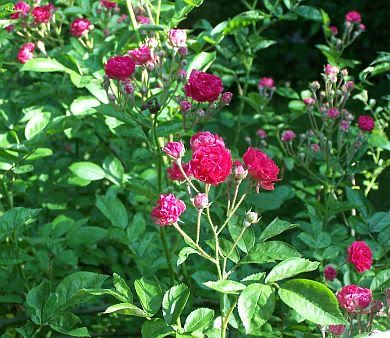 I don't know the name of it. It is older than I am. Here before I was.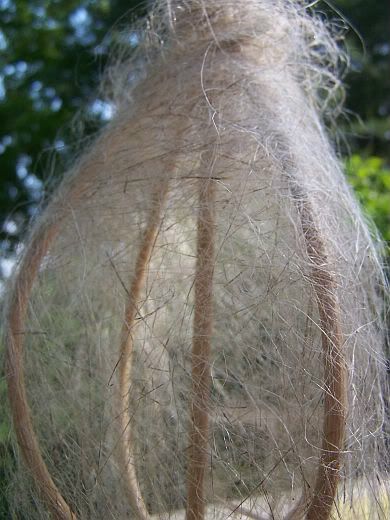 A couple of hours with some flax on the distaff, and the roses, the sounds of the river and the birds and bees does wonders for my disposition. I can't fix my own car, but I can spin my own linen.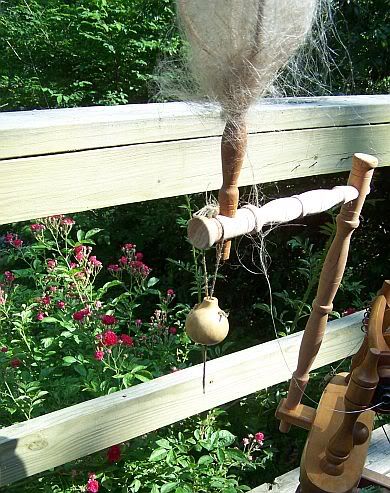 Now if only the car repair guy wanted to barter, what a wonderful world it would be.