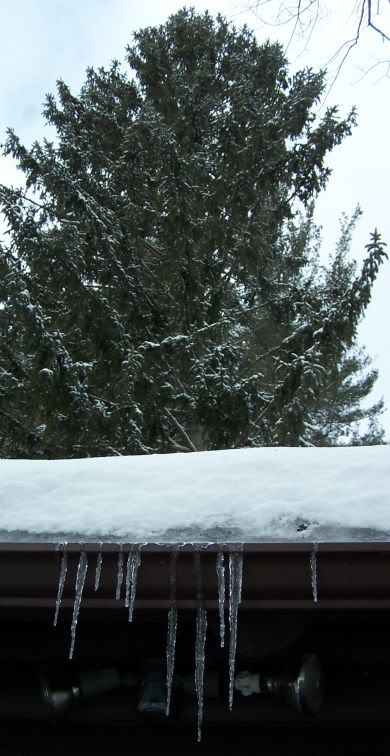 At the slightest hint of an ice dam, the man of the house is out on the ladder with the roofraker.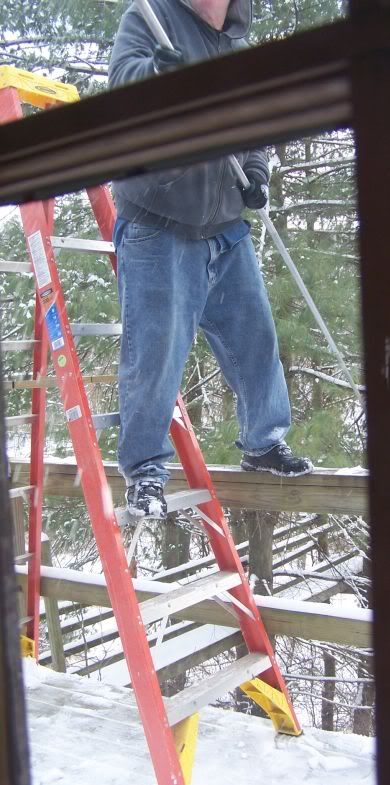 He thinks nothing of the snow and ice beneath his feet, or the feet of the ladder...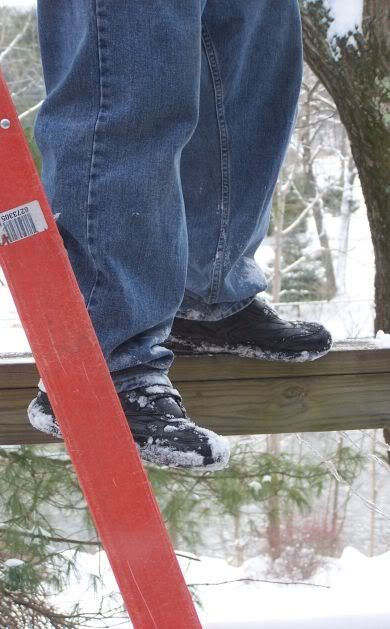 ...or for that matter...how many feet above the river he stands...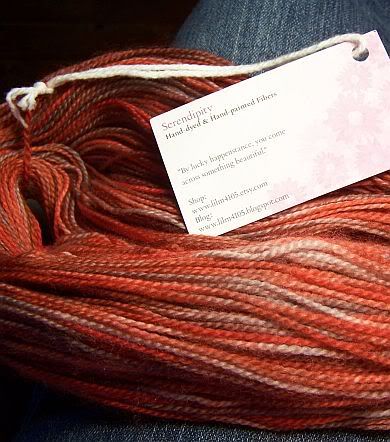 To calm my frazzled nerves I work on winding sock yarn for my next project. This is beautiful Berry Season from Serendipity Yarn and Roving that I picked up from my booth neighbor at the Endless Mountains fiber fest this past fall.
...putting my own feet to use in place of a swift my mind wanders..and I contemplate how many feet are in the 3 hundred and some odd yards that I am winding. I have been learning Excel and somehow, I suspect there is a formula for a spreadsheet for this too.