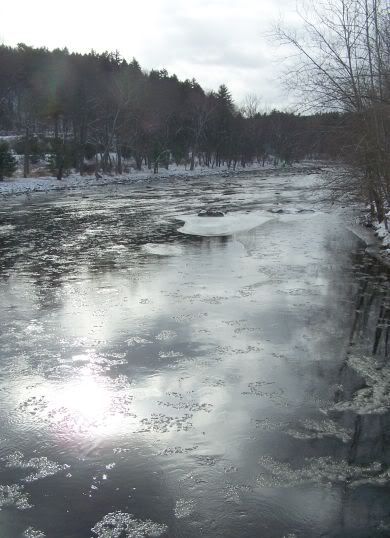 Last week I worried when I could not find my earflap hat. The cold winds bite my ears, and I felt vulnerable going outside without it. I looked everywhere and finally decided that my only defense was to make another hat.
The lack of color in the world outside, makes me want lots of color inside. I select a pattern that calls for lots of colors. Dancing Stars Hat by Anne Carroll Gilmour. I do some stash diving in my handspun basket...add a few hours of knitting and va la!... presto!!..new hat!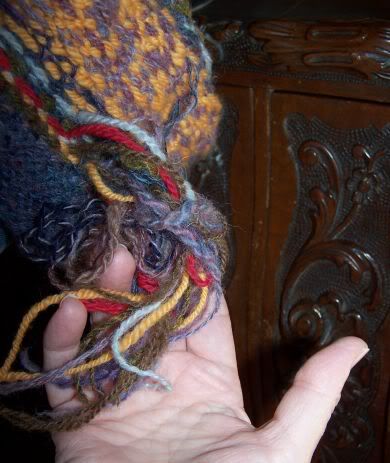 Of course there were ends to weave in.
But I had it finished in time to wear for my walk down to the river today.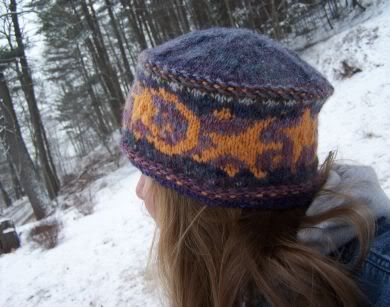 I've been watching the ice flows from my kitchen window, today I make time to look at them up close.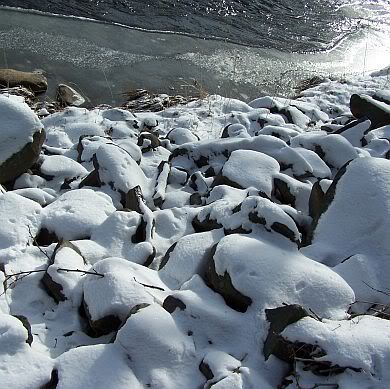 Be careful. The rocks are slippery and snow covered. Step with caution and be sure of your footing...don't drop the camera.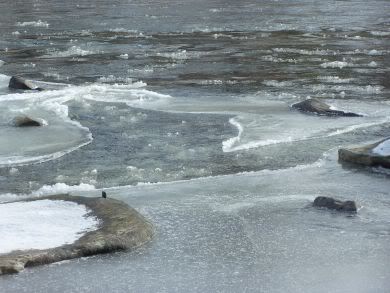 The ice flow formations are lovely, and the water glides gently past the rocks. The faster current channels stay open while the slower, still waters freeze up.
My new hat keeps me warm and I watch the ice flow by on its way to the larger tributary.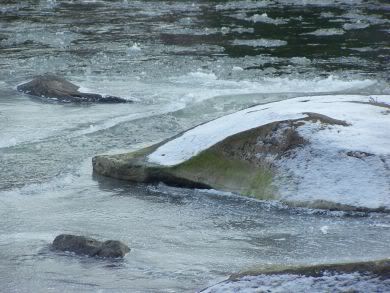 Curves lines and contrast of stone mirror curves lines and contrast of ice. River and rock reflect each other.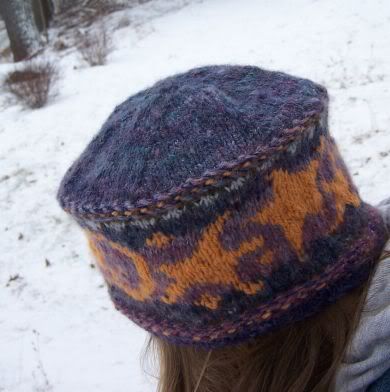 I have the moon and the stars around my head, and the world is my home.