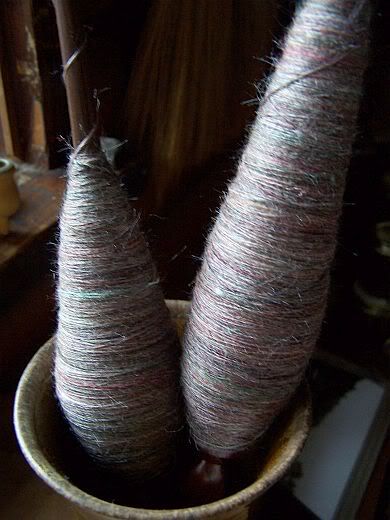 The cold weather has warmed up just enough to keep the snow away, so rain fills the sky and puddles. It is a perfect day for finishing up, tying up loose ends.
The photo above shows 2 Russian Style Support Spindles, full of Ashland Bay Merino/Tussah Silk blend. The spinning was finished a week ago, leaving the plying for a rainy day.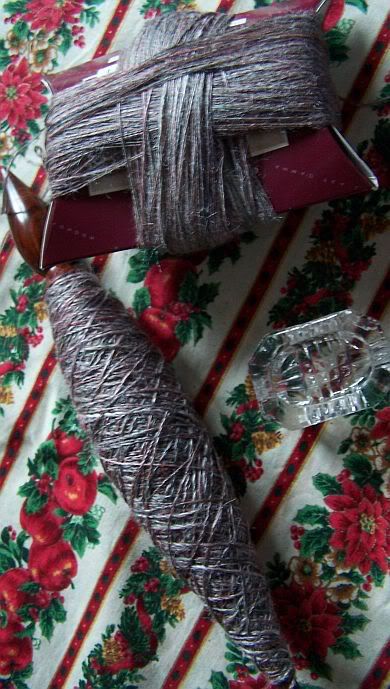 The singles were held together and wrapped around a teabox to ply from. Plying on a Russian Support spindle is "slow going" for me, but it is enjoyable. I'm not going slowly- going slowly would imply that I'm taking my time and being careful, which I am not. Slow going is defined as "the rate of speed when one is making slow progress"..which I am.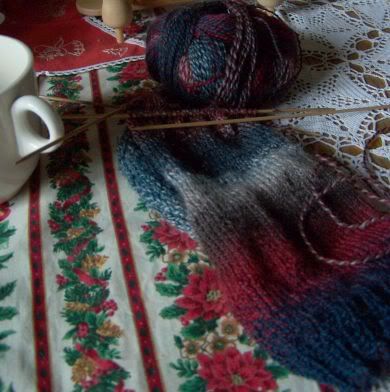 When I need a break from plying, I switch to knitting...I'm working the second sock from a Zauberball....and the knitting is "slow going" on these size ones...so I have inches to go before I sleep.