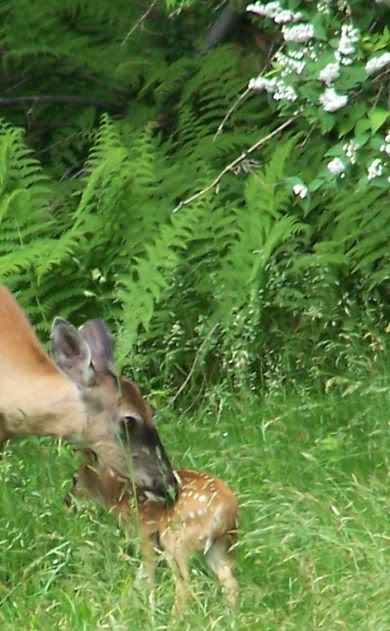 This years fawn makes an appearance today. Right on schedule. Seems you can set your clock by them. Memorial Day brings the fawns.
New born fawns are knee high to their mothers. So far, this one is coming around with mamma and another...yearling I think...the babysitter. The three of them are hanging together.
What a beautiful time of year to enter the world, with the roses and flags to great you...have a look at the fawn born last year..I'll wait.
Unfinished projects sit on the table with the roses..the scent is lovely. So fresh!
I'm almost ready to ply...on the spindles ... the last locks of Allspice (Alpaca), blended with cashmere. Work on woven stole is nearing completion....right on schedule...NOT!