I have completed the first project using the fiber from Allspice.
Allspice is a huacaya alpaca who lives at Finca Alta Vista Farm. According to the Alpaca registry of colors, Allspice would be classified as beige.
The individual locks of her fiber reveal exceptional crimp with good architecture and a staple length of 4 inches. This translates to a yarn with loft, memory and an overall silky, soft handle.
For this project, the locks were washed individually, and hand combed, then pulled through a diz and spun and plied on a Canadian Production Spinning Wheel.
Finca Alta Vista commissioned this stole for sale through the Paco Fino collection. Listed below, are the project details.
"Centre Stage Stole"
64 inches long 25 inches wide
materials:
approx 800 yards handspun Alpaca
one ounce of spindle spun and plied natural tussah silk.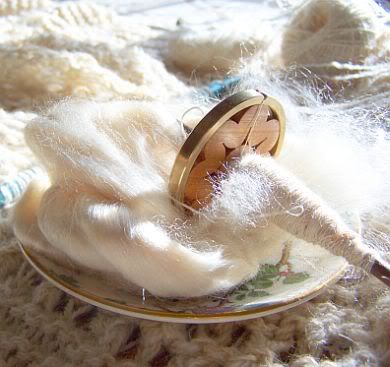 Copper, Silver and Gold tone seed beads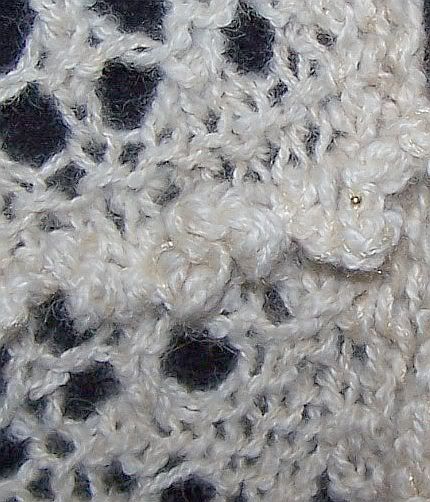 Construction:
The simplicity of design and the luxurious silk and alpaca yarns combine in subtle harmony.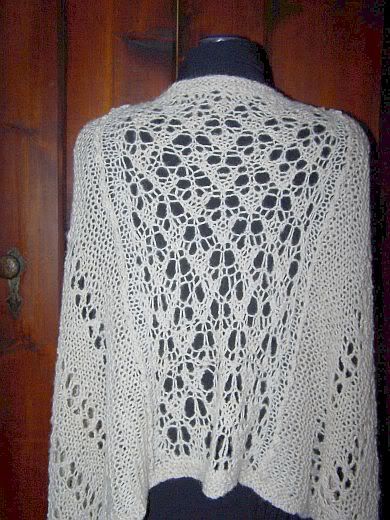 A center panel of feather lace stitch is flanked by 2 panels of modified cell and garter stitch.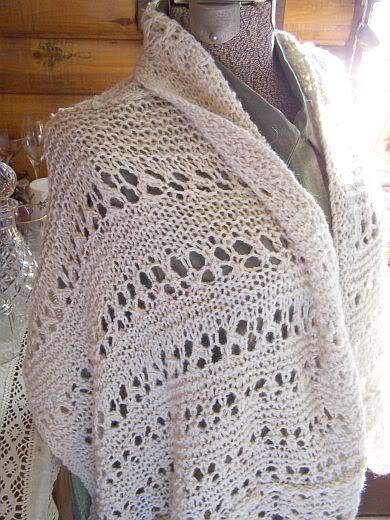 The panels are joined together with a three-needle bind-off and trimmed with picot beaded edging in tones of copper, silver and gold.
The shimmer of silk, the softness of alpaca and the subtle sparkle of tiny beads: this elegant stole takes center stage.