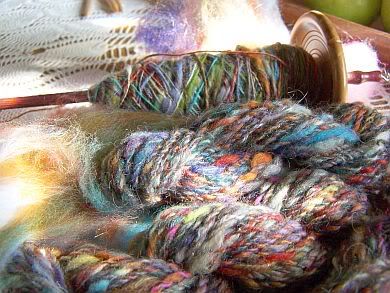 Catching a few moments of sun, watching the colors flow by, thick and thin...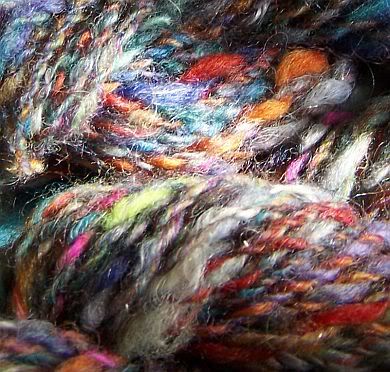 the sunlight strengthens and fades as it plays through the leaves and dapples my world.
The glow illuminates, and provides a kaleidoscopic view... the patterns excite my eyes. Endless combinations of color appear, as one runs into another.

So simple a pleasure, spindling in the sun.