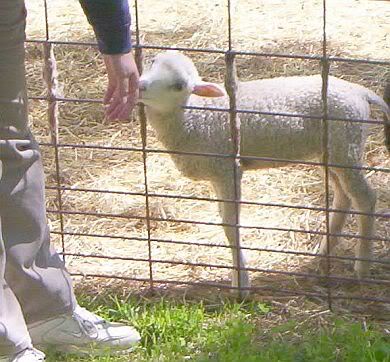 little finnsheep lambs greeting the women...
The visit from the PA WAgN, (or Pennsylvania Women's Agricultural Network) went very well. We had beautiful weather, and a terrific group of people that travelled a good distance across the state of PA to come to the Hatton Farm. After the sheep presentation, it was my pleasure to introduce some of them to spinning on a Great Wheel. I was feeling very good about 2 women who never tried spinning on a Great Wheel before, but were spinning yarn on one just minutes after a quick lesson!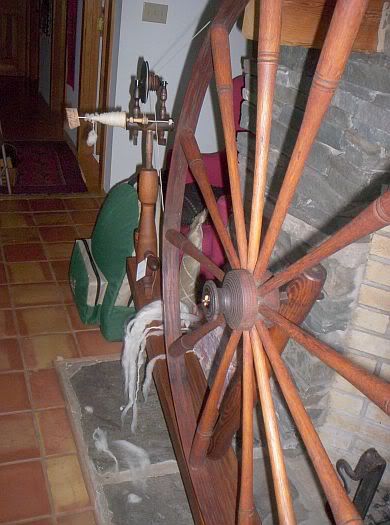 recently restored by Fred Hatton, this Great Wheel is easy to use- very smooth and effortless turning....
After spinning on this Great Wheel, and then trying out one of the treadle wheels, Linda remarked that the Great Wheel seemed to "spin the yarn by itself!" Well, almost....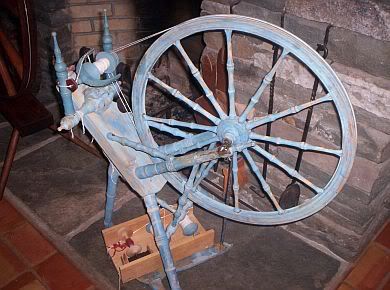 Grace's new wheel...
In addition to the Great Wheel, there were spindles and other antique wheels that were available to test drive...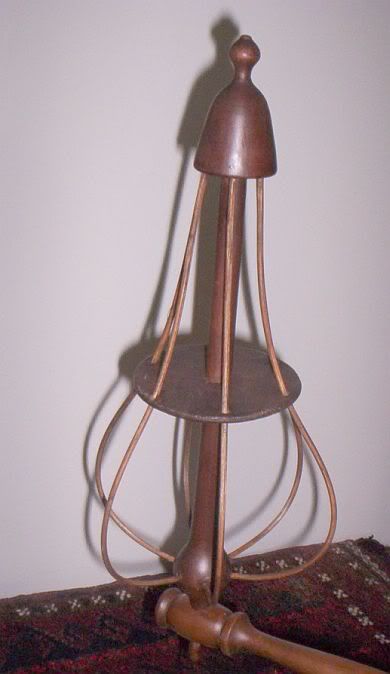 The afternoon passed too quickly, and I didn't have time to try out this beautiful distaff that Fred made--maybe another time!
Thanks to Fred and Grace Hatton, for welcoming us to the farm and sharing their knowledge and talents (and the coffee and cookies were GREAT!)