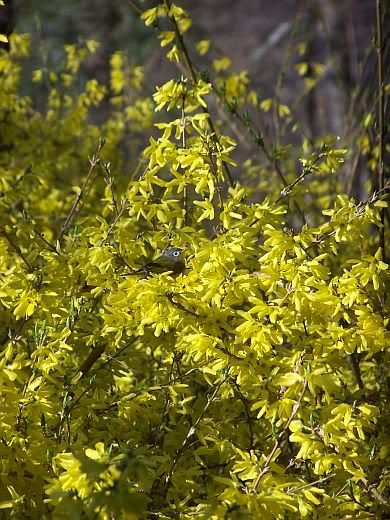 There is yellow along the riverrim. It takes the form of forsythia....
and there are marsh marigolds, daffodils and dandelions, colts foot,wood sorrels...buttercups and yellow violets..all the springtime yellows.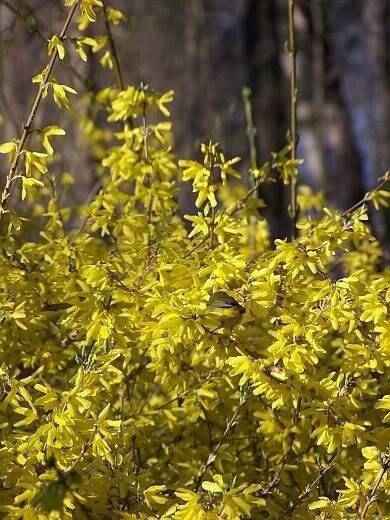 Several different spring wood warblers wear yellow.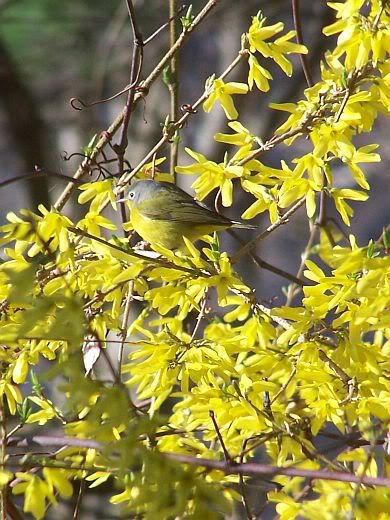 One of the things I like most about living in the woods--the spring wood warbler migration--is starting to happen. In the eastern USA, our forests have the greatest diversity of wood warblers in the country.
They are the foliage gleaners... You have to look closely to see them. Can you see them in the first and second photos? They blend in with all the yellow, but they are there.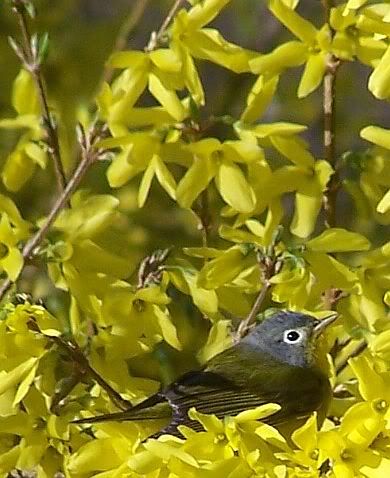 Once you spot them, it is difficult to know what species they are. So many of the springtime warblers look alike. For instance, is this a Nashville Warbler, or a Connecticut Warbler?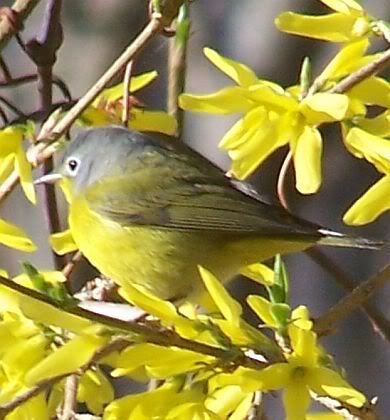 Note the white eye ring, lack of wing bars, and the length of the tail...which one do you think it is?