No, not a week of natural disasters...just some random signs of the changing season around the riverrim.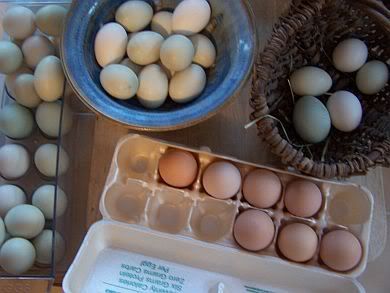 First...the annual egg avalanche has started due to the addition of a few more moments of sunlight each day. Evidently, it has started for Audrey's chickens also, as I found a carton of her chickens eggs on my car seat. Thanks Audrey! I had to chuckle to myself--it reminds me of summertime, when the zukes are so abundant that people leave them on your doorstep. Good neighbors are a treasure.
Onto the felled trees....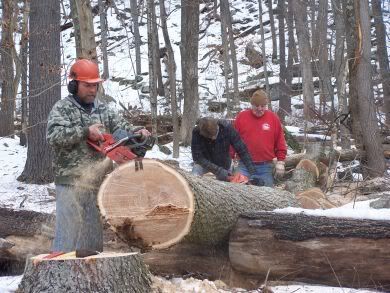 Two trees had to come down. I hate to see the trees come down. But better this way, than be surprised one day if they were to fall on the house. You think about these things when you live in the woods.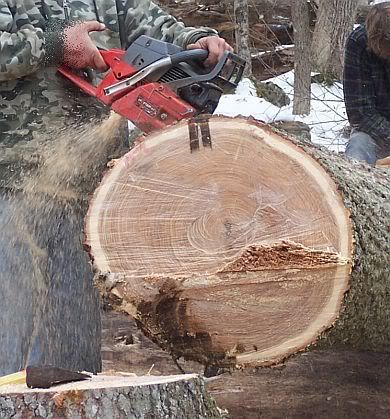 The whitetail have been enjoying the branches and come daily to feed. It is interesting to watch them navigate the rocks and logs. They are more agile than one would think.
The ice flows broke up and floated down the river all in one day. I didn't get any photographs. But the feeder streams are breaking up too. Easy to become fascinated with the contrast between the frozen ice and the fast moving water...
The water smells fresh and clean and the sound of it rushing by indicates a slight change.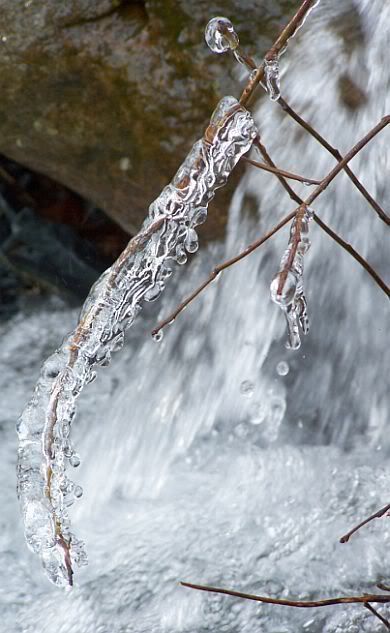 It races during the day, and slows during the night when we dip down to freezing again...but the melt has started. Sure, we are still getting sleet and snow..but each day we are getting closer to spring. It is still winter...late winter...but I saw a flock of blue birds on the towpath, spring is soon to follow...