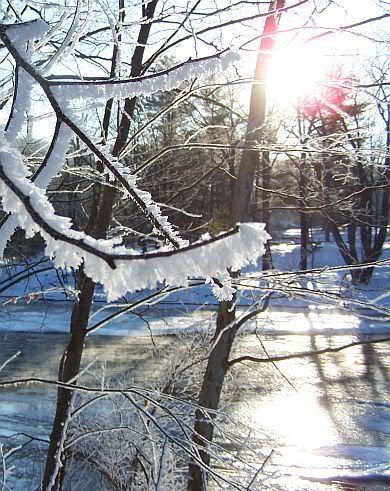 Have you noticed the trend? The light. We are gaining more each day. I notice it early in the mornings
mostly.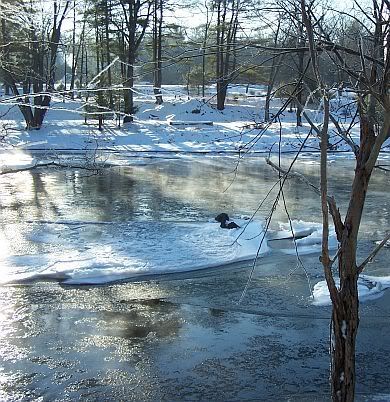 It is the early day light...light that will shine its way into an April melt.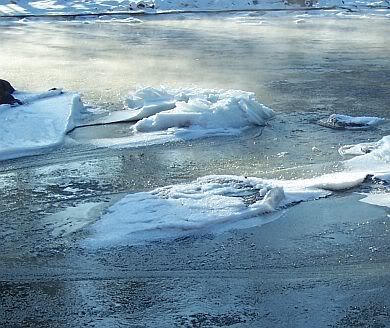 January has been an icy month around here.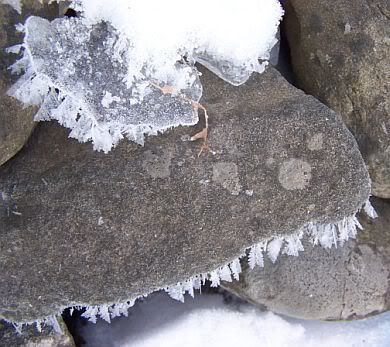 You really have to look a little closer at all the white frost to find some beauty.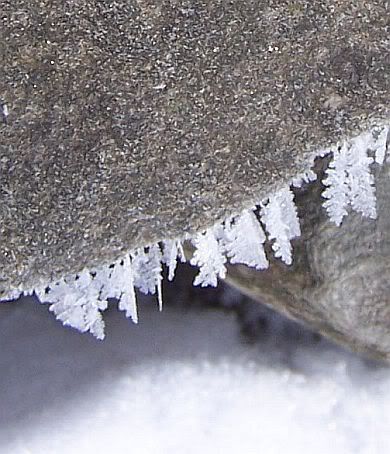 Tucked away under this rock is what looks (to me) like little white ferns. Winter moss.
Be warm. Try not to be too tired of winter, appreciate the beauty while it is here. Have patience for spring. I tell myself these things in the middle of another storm, another snow that ends with sleet....another trend.