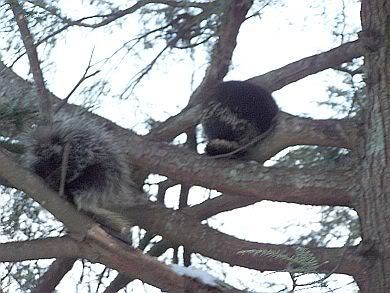 There are now two porcupines in my hemlock tree (resulting in five pictures in this post). If a third porcupine joins them, there will be a prickle of porcupines. If I had more time, I would study them for hours.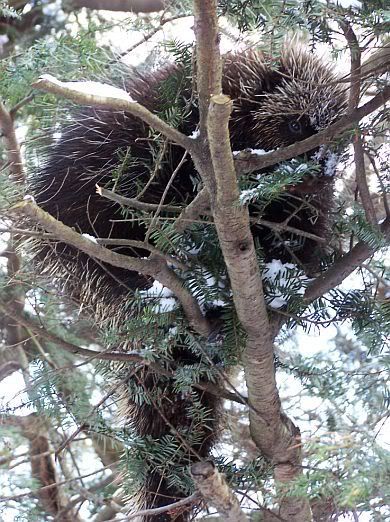 They are spending both day and night in the tree. They chew the branches and litter the ground with the bits and pieces that they drop.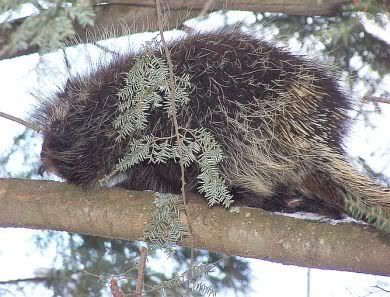 They are the second biggest rodent living around the riverrim, the beaver is the biggest.
I don't know if they are male or female, they look alike to me,and I'm not getting any closer to check private areas.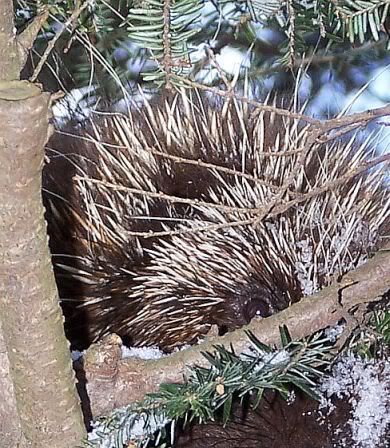 They sometimes make little sucking noises, or crying sounds. They are very shy. If you look at their cute button eyes, they seem as if they are kind innocent little creatures....unless, of course, you ask them to smile pretty for the camera....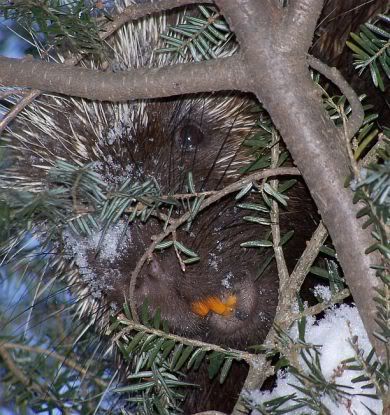 did you know that porcupines have orange teeth?