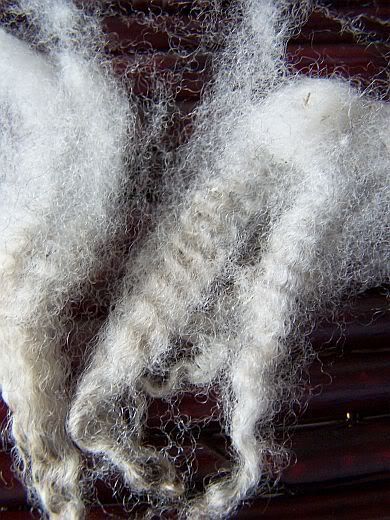 Yesterday morning I reached into my basket of Shetland samples (from Cathy) and pulled out a handful that was marked Nikke from Shelley. I selected a few locks for inspection. Lovely crimp! Stretchy and bouncy wool! Wonderful memory! Soft salt and peppery tones with a touch of undercoat that appears like a cotton ball at the butt end of the lock.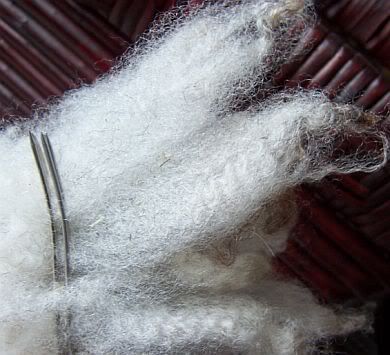 Reaching for my combs, the locks fall into place. I spritz with a bottle of watered down creme rinse to tame the static. Then I diz. I love to diz. It feels like drafting backwards.
In the afternoon, I took my fiber over to Grace's Farm to spin for a bit. I was finished in no time at all.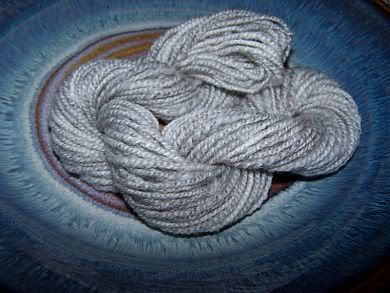 This morning I put the bobbin on the kate, and plied. 42 yards. Another sample is finished.