Better bring your orange. It is hunting season, so the woods belong to others today.
I walk the road. I walk the road often in winter, but mostly after the snow falls and walking the wood trails becomes cumbersome.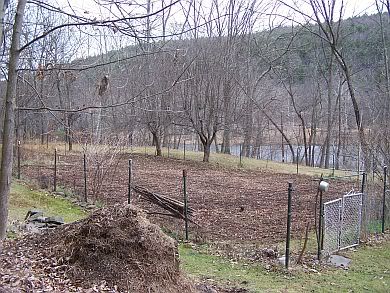 Today it is still mild. I pass my neighbor's place and notice the garden. The garden is turned over and ready for winter, but there is no winter rye. Funny how gardeners have different methods. My garden does not look this neat and perfect, I think to myself. Maybe I like to leave some work to do on those nice days during the January thaw.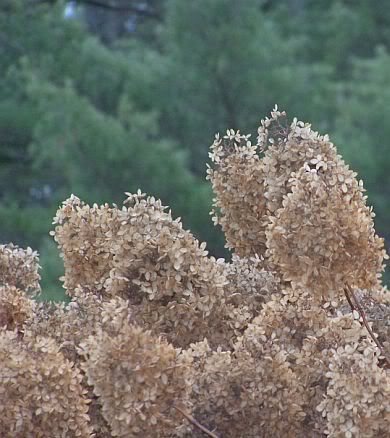 Across the street the Pee Gees are brown.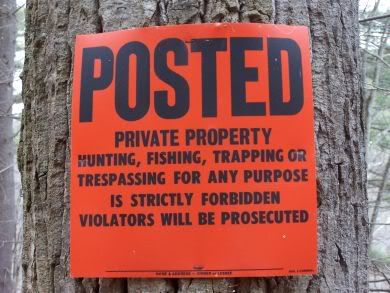 Continuing down the road I come to the other neighbor's property....
I notice the brand new signs that have been tacked up. They won't last long...there are those who pull them down. And soon new ones will be up again. This has been going on for years. I think the new signs are up because of the hunting season.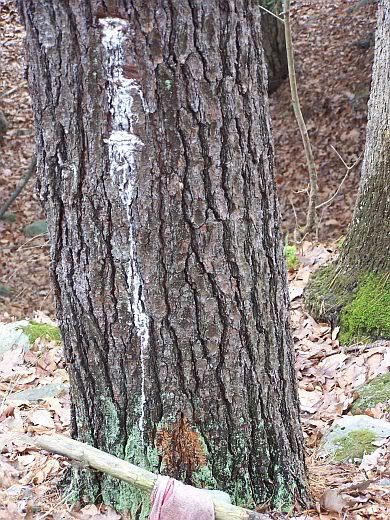 Around here people are usually casual about property. We usually mark boundaries by stone walls or big trees. Deeds make for interesting reading.
On down the road, I notice something I have never noticed before, ever. I have been walking this road for many years ...but what I saw has evidently been here longer than that. I wonder how I could have walked passed it for so long and never looked at it.
Had I seen this before --I know I would have looked at it each time I passed....and from now on I will. Inosculation is about to happen.