I have been enjoying some cria from
Finca Alta Vista
. Meet Violette. Here are some samples that I spun up from the blanket...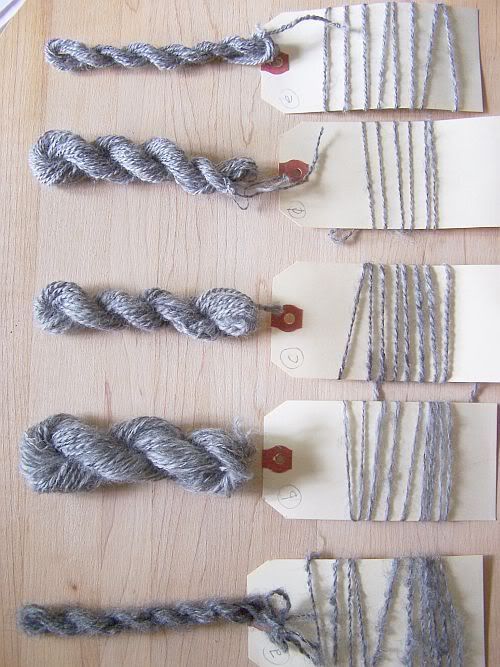 spinning cria is a dream!
I'm flicking the locks...
spinning a worsted single on the Ashford Traddy...fine and tight....my work station and assistants seen in the background....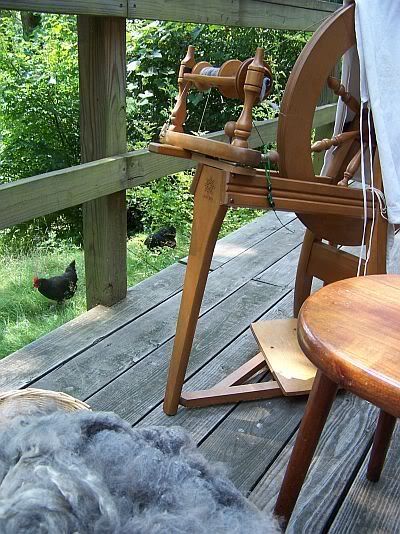 ...I am also spinning a lofty woolen single on the Great Wheel...
plying them together in a rather boucle sort of way...on the Quebec Wheel...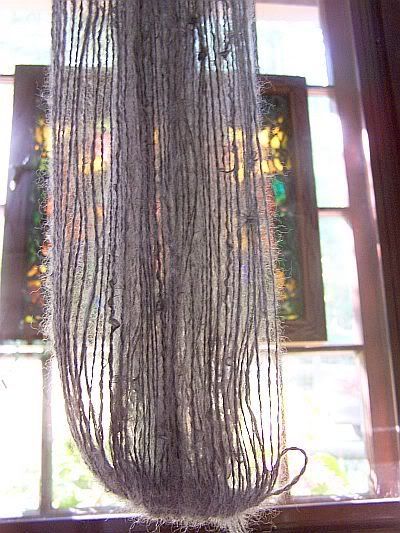 and finishing the yarn by fulling and thwacking it to within an inch of it's life on the side of the bathtub.....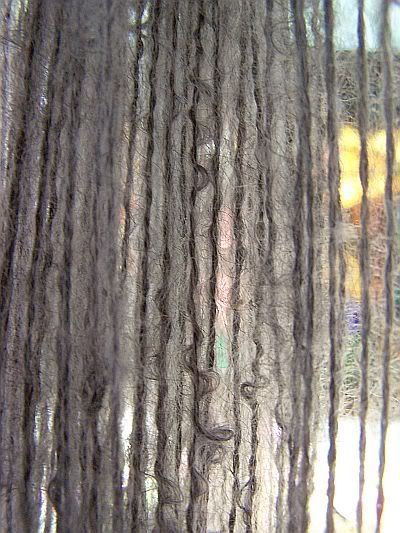 ...resulting in an amazzzzingly soft and fuzzy...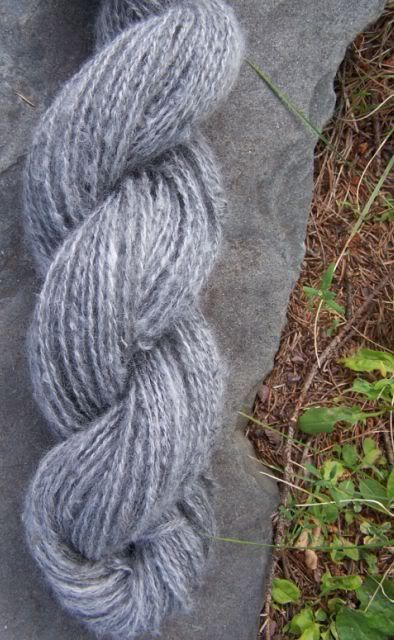 handspun that wants to be woven on the triloom....at least that is what I think it told me...