The cedar waxwings are one of the last birds to build a nest around the riverrim. They dine on fruits and insects, so they raise their young in time to coincide with the bounty that mid summer provides. They sometimes nest in colonies. My husband has noticed that there are two nests in our oak tree near the river. We go walking in the early evening to look for more.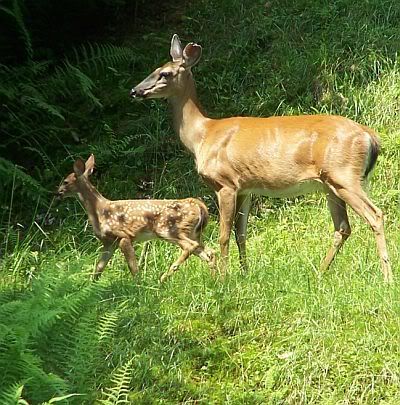 We notice the elderflower, the butter and eggs, and the viper's bugloss starting to bloom. We meet this years fawn...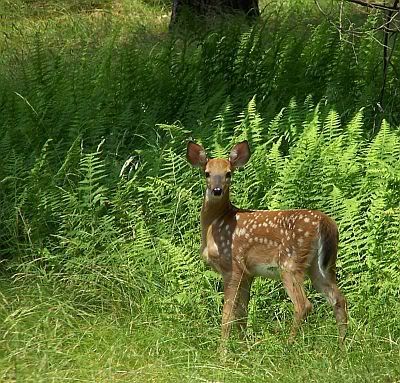 it is curious, and lags behind it's mother to get a closer look at us, but not too close...fright gets the best of it, (as well it should!) and it runs to catch up with the others.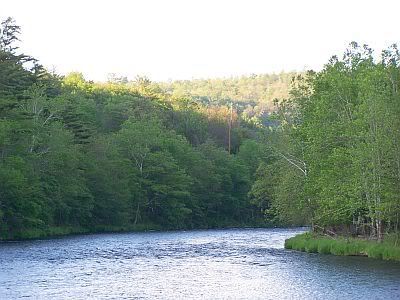 The sun is starting to slide down the other side of the mountain, early evening is an active time. The birds are busy getting a meal. They gather together to roost, and sing the sun down. We don't see any waxwings, but we do see frogs...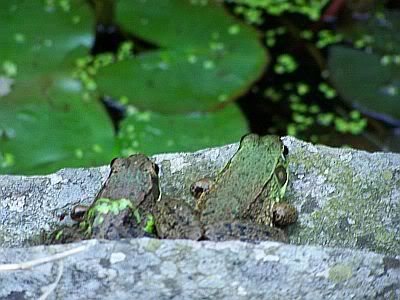 finally, just as the light is fading, we see one. I love the mask they wear. The waxwing is on the right...their moss lined nest is hidden...can you see it on the left of the photograph?