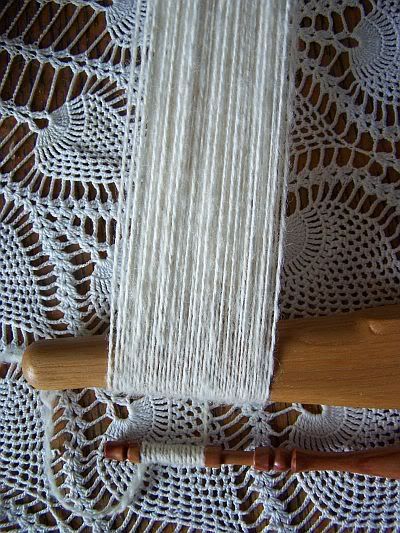 I just finished spinning up another Shetland sample from Cathy. This one was labeled "Peeps". Since I know that Leigh has been keeping such good notes about her Shetland samples in her notebook, I suggest that you stop by and look at her entry about "Peeps". She was spinning it last September. She has an image of the actual fleece sample. (By the time Peeps got to me, the sample was already processed into roving.) While you are over there, take a look at the gorgeous sweater she is making up from her samples. It is fun for me to look at it and imagine "Peeps" is in that sweater, somewhere.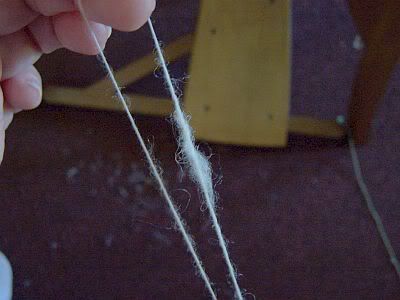 I spun "Peeps" with a supported longdraw style, on the good ole Ashford Traddy. I wound up with a lot of these slubs...which I imagine to be smaller pieces of the undercoat that build up between my fingers. Try as I might, I cannot seem to spin in longdraw style without accumulating slubs.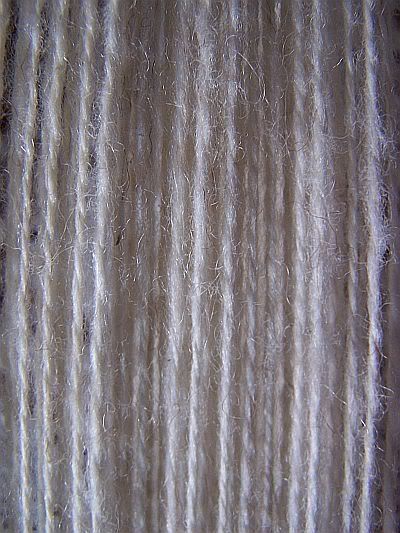 No matter, they picked out easily enough, but the floor was littered with them by the time I finished. The notes are tagged...
I wound up with an ounce of 16wpi/ woolen....and have now completed 3 of the samples.